Cambodia hair style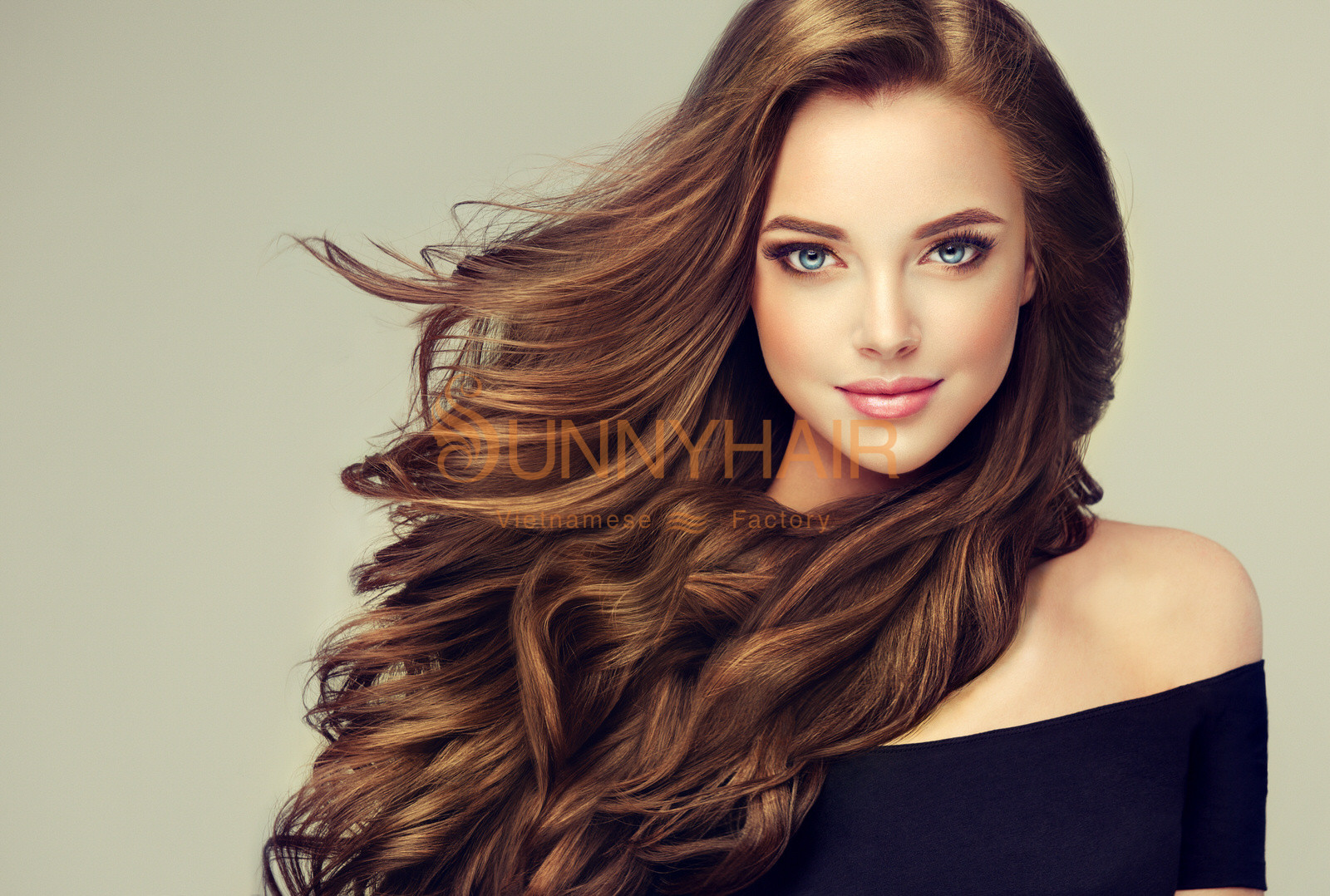 Each face shape goes with different hairstyles. Knowing about the appropriate hairstyle is important also in choosing the hair extension or hair wigs that you might wanna try. This blog specifically focus on Cambodia hair styles.
I. Knowing your face shapes
Knowing your face shape is a very important step in picking a right hair style for you. The list with the accompanied description below might be helpful to you.
Oval face: well-balanced, suitable for all hair styles.
Congratulation as you have a special face shape that can match with any hair styles!
Round: symmetric,

similar length and width with round cheeks.
Round face is cute and somehow seems to be younger looking than the others. However, there are some hair styles making your face look shorter, which need to be avoided.
Recommendation: long layered cuts with just little curl at the tip of the hair, side bangs cut also can add more depths to your face.
Square:

broad forehead, wide cheekbones, and a strong jawline, square chin
Square face gives off a fierce angular look. What you need to do is choosing a right hair style that compliments your beautiful cheekbones while softens other patterns.
Side-parted styles are great choices for this face shape as they emphasize on the cheekbones not the square rough jawline. Long or short hair are all okay as long as side-parted patterns added.
Rectangle: sharp jaw and forehead. Jaw and forehead have similar width.
This face shape needs hairdos that help to soften the appearance while elongating the face.
Recommendation: Firstly, if you want bangs, only go for soft and thin fringe in order not to shorten the face. Medium layered cuts are the best to-go for this face shape. Limit to make your hair overly lengthy even though you're obsessed with long hair. If you do go for long hair, add horizontal width to add the volume.
Diamond:

narrow forehead with wide jaw line and cheekbones
Diamond face has the widest point at the cheekbones. That's why in order for a more balanced shape, you need to soften the angular parts. Messy medium to long layered haircuts are highly recommended.
Triangle:

a strong jawline that is wider than the forehead and a chin that is square or flat in shape.
Avoid any cuts that emphasize your sharp jaws. Layered cut is an ideal choice, however; make sure that they hair doesn't end at the jawline.
Heart:

wide cheek bones and forehead, and a narrow chin
Aim for a more balanced face, long hair with side swept bang may be a good choice as it narrows down the forehead. If you're into short hair, pixie hair cut compliments the face better than short bob cut.
II. Hair textures
Defining what is your hair texture is necessary as it helps to know how much your volume should you add.
Fine hair: soft and thin

Medium hair: normal, easy to perm or iron and iron
Coarse: strong and dense, can bear heat and chemical well
After knowing your hair texture type, you can decide, how much volume you want to add to achieve your desired look. If your hair is too thick and coarse, you can straighten and steam the hair for a more well-balanced look.
III. Why Cambodian hair should be your pick
Cambodia hair has three textures, namely silky, thick and coarse. Cambodia hair suits various demands from customers. It is easy to pick a Cambodia hair texture as desired. The common feature of these three textures is that they are vigorous from root to tip, which limit shedding while you brush the hair wig or hair extension.
Cambodian hair can last around 1 or 2 years depending on the care. In general, Cambodian hair gives good performance with minimum tangle and shedding. The longevity is absolutely a strength of Cambodia hair.
Able to hold curls and bear chemicals very well
South East Asia hair in general can hold the curls very well. Cambodia hair also can bear chemicals very well, nonetheless, the bright colour can't last so long as the natural colour is black and deep brown.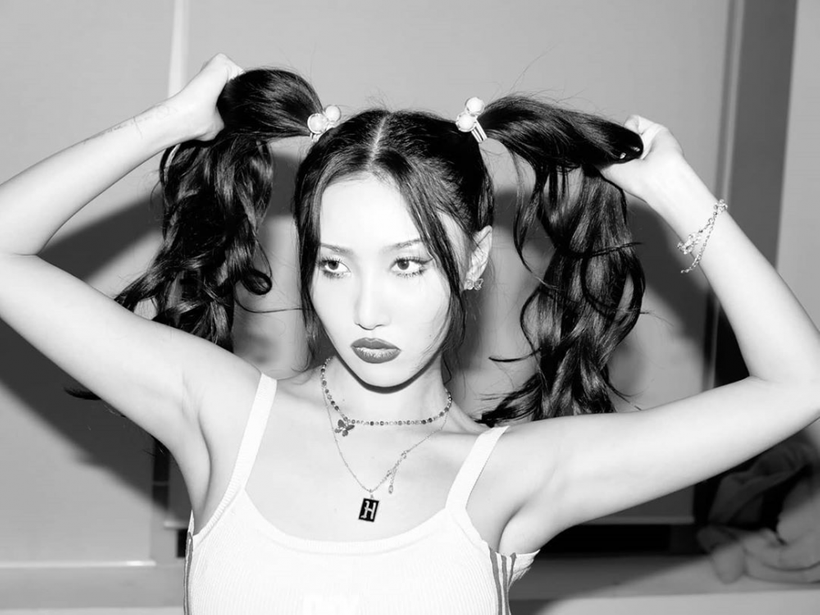 IV. Best Cambodian hair styles
V. Cambodian hair care
Even though Cambodia hair is very durable, taking good care of your hair extension as your bio hair will effectively maintain the performance your hair extension. Since Cambodia hair has the natural coarse and get frizzy if carelessly treated, please carefully choose the right shampoo and oil hair care.
This Laritelle Shampoo alcohol-free shampoo is good for both hair and the environment, this top-of-the-line hair strengthening shampoo is free of not only alcohol, but sulfates and gluten as well.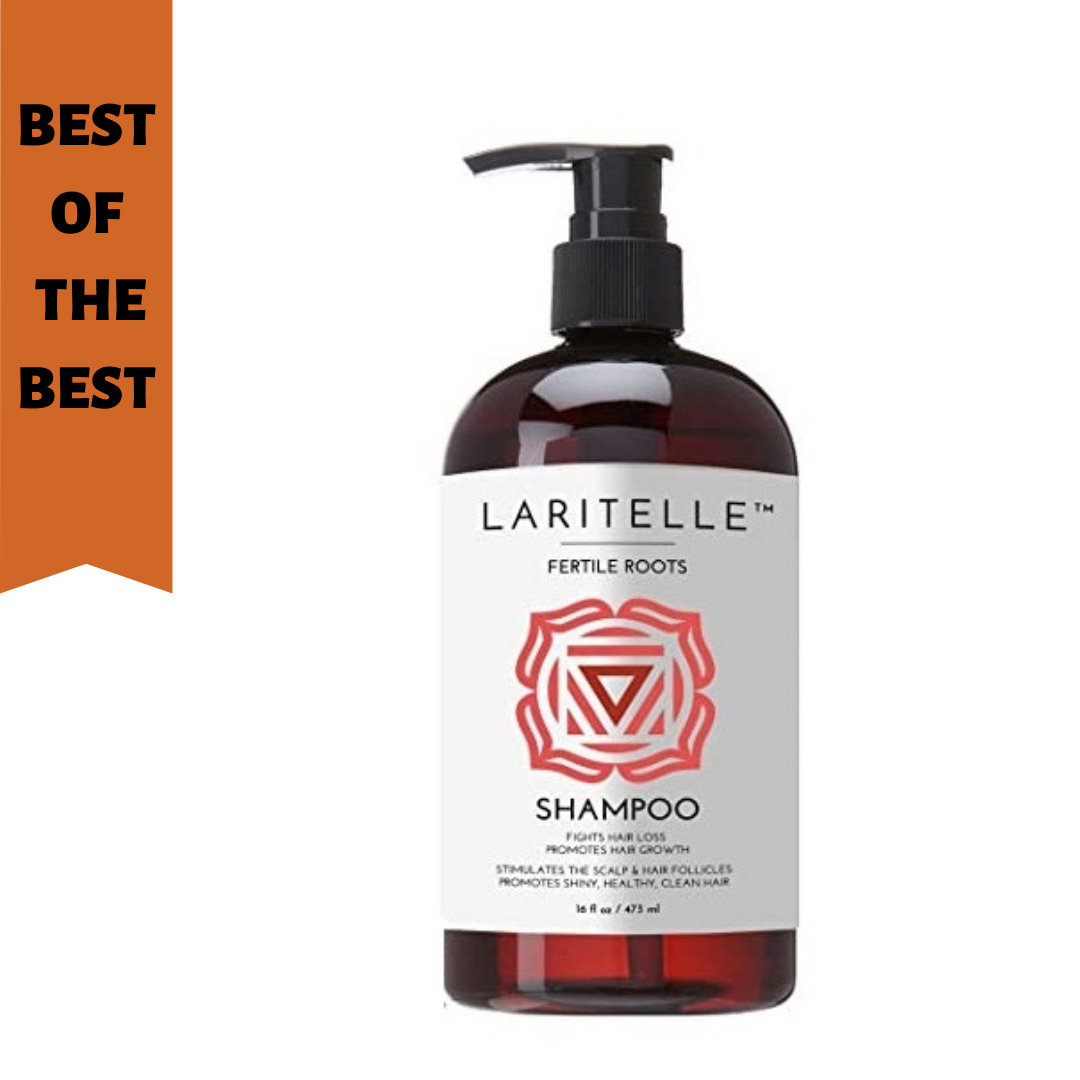 Best for Colour-treated hair: Pureology Colour Fanatic Multi-Tasking Hair Beautifier
Colour-treated hair is already at a disadvantage before you take a curling iron or straightener to it. Because since hair can get damaged during chemical processing, using hot tools can make things worse. Pureology's spray protects coloured hair by sealing in moisture to prevent split ends and breakage, plus keeps colour from fading.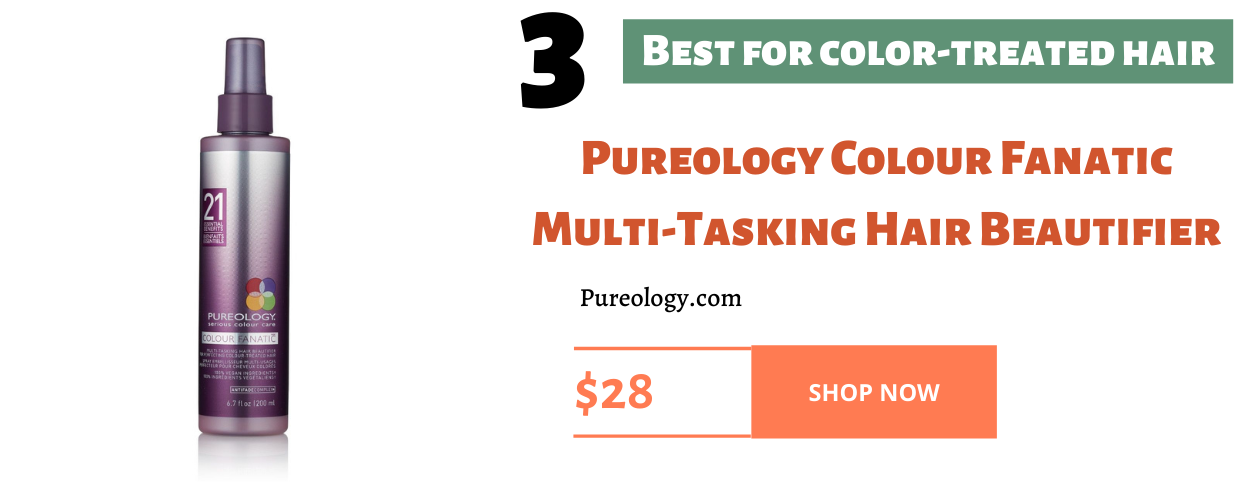 Coconut oil
What makes coconut oils the best for oil for hair is its fatty acids and natural vitamins, it has moisture-retaining properties that allow it to penetrate the strands more deeply to strengthen and nourish hair. Coconut oil is also a great moisturizer for skin, scalp and hair. Moreover, coconut oil can also easily be found in some grocery and health food stores.

Argan oil, also called as Morrocon Oil does wonders for frizzy hair and hair prone to breakage. Argan Oil packed with vitamin E, fatty acids, antioxidants, and ferulic acids help hair to lock moisture in the hair. Argan oil is famous for its moisturizing properties, preventing damage and breakage.

Moreover, it's great for hair extensions. It helps to smoothen hair strands, reducing dryness, brittleness, and frizziness, perfect for soft, manageable hair extensions. Because argan oil is not as greasy as coconut oil, it can be used as a finishing oil after styling too.
To treat frizzy hair and prevent breakage, use 1-2 drops of argan oil in your hand and massage the oil starting at the scalp and working your way to your ends. Depending on the severity of damage use this practice a couple times a week for best results.
VI. Where to purchase Cambodia hair
Cambodia hair can be easily found in lots of hair vendors around the world as they are quite popular in the hair market. You can find abundant vendors offering Cambodia hair on the internet. Whether purchasing from Cambodia or other countries in the world, the quality still never let you down.
Find out steps to evaluate the transparency of a prestige hair vendor here
Here are few suggestions of Cambodia hair vendor
Sunny hair Vietnam
With 5-year experience in hair industry, Sunny Hair is always proud to be the best distributor of Cambodian human hair. Buying a large quantity from this distributor, you will get the cheap wholesale price.
The hair is taken from the women from 18 to 25 years old in Angkor hill tribe village, therefore, they are very strong. Sunny hair committed to ethical human hair sourcing and supporting the women of Cambodia. Purchasing from Sunny hair means you always know exactly where your hair comes from.
Main Products: 100% natural Virgin hair including bulk hair, weft hair, colored hair, wigs, some extensions including taped-in hair, clip-in hair, keratin hair extension
For many years, we go on good terms with friends and business partners. We realize that as we help others, we get more than just revenue.
Contact Information:
Website: www.vietnamhairsuppliers.com
Instagram : sunnyhairvietnam
Fanpage: Sunny Hair Vietnam
Whatsapp : +84 988 767 599 (CEO – Mr.Sunny)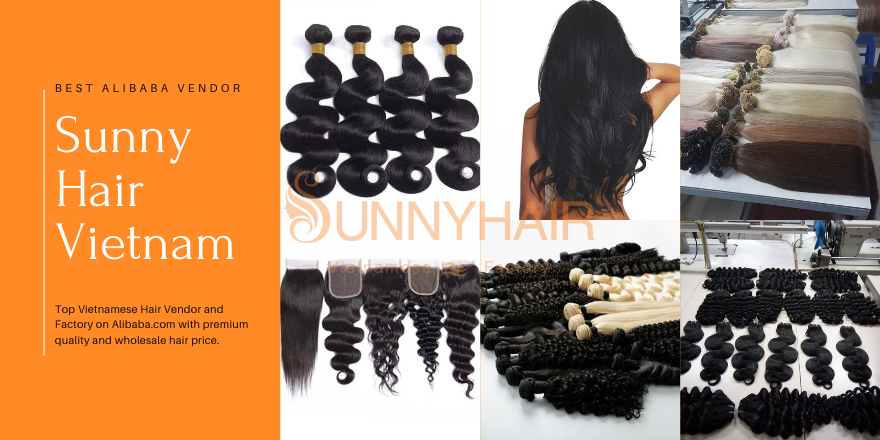 Virgin hair Cambodia
Virgin Hair Cambodia (VHC) was born out of the need for ethically-sourced, high-quality hair in the market.
VHC aims to make the hair business fair for all parties involved by offering 100% Virgin Remy Cambodian hair verifiable through our transparent sourcing process and ethical treatment of donors.
Most of VHC's hair donors live in rural areas of Cambodia where women have very little or zero opportunity to earn money. Selling their hair is a way for them to help themselves and their families. VHC know just how important hair is to every woman. Hair donors can choose to sell any length and get a favorable haircut.
Available in wefts, wigs, frontals, closures, and facial hair.
Contact Information:
Apasara

Cambodia hair wholesale human hair supplier
Apsaras' online boutique specializes in authentic, premium virgin Cambodian hair. Their product line has multiples options for the hair novice, hair enthusiast, hair stylist, or the individual looking to become a wholesaler. In addition to their online boutique, they are a hair collection, manufacturing and wholesale company based in Phnom Penh, the city of Cambodia.
They currently have customers from these countries and are continuously looking for new distributors: USA, Canada, UK, Australia, China, Netherlands, France, Spain, Turkey, Germany, Italy, Malaysia, Singapore, Brazil, Russia, Vietnam, Nigeria, South Africa, Ghana.
Contact Information:
VII. Cambodia hair price
The price table below is just the average price of Cambodia hair. Cambodia hair is fairly not so expensive