Cambodian Hair Factories and Manufacturers – Top 3 Best Cambodian Hair Suppliers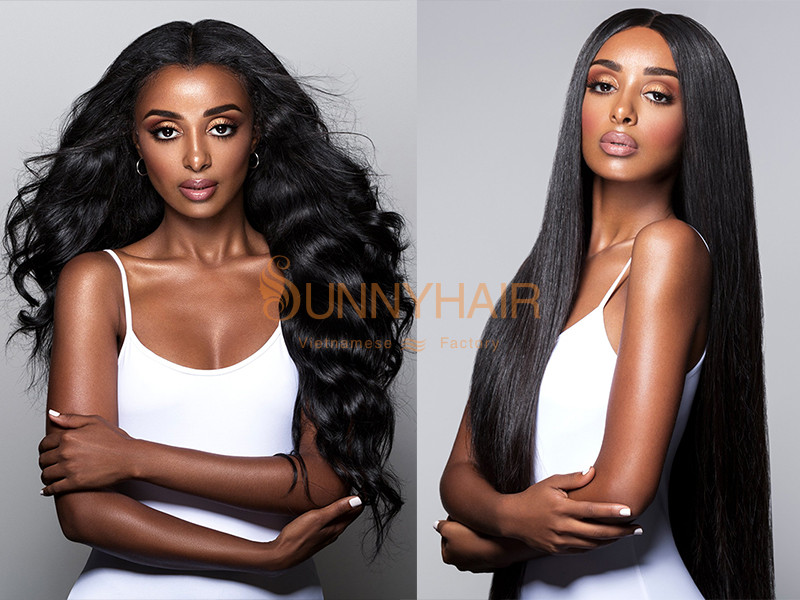 I. What is Cambodian hair?
There are many different hair types in the market and among them, Cambodian hair is one of the best hairs with high quality. This hair is famous for its thickness.

If you are looking for hair extensions that looks natural, touch good, and easy to maintain, then raw Cambodian hair is your best choice.
Cambodian hair is naturally luscious and flowing with beauty. It is lightweight, yet durable so that you can live your life free carefree. You will be able to start each day with the confidence of knowing that with Cambodian hair extensions in your hair, you'll be looking your best.
II. The origin of Cambodian Hair
Cambodian hair is directly collected from the Khmer ethnic group in Khmer Loeu Village which is about 45 miles away from the center. Here is the home to around 80 poor families which do not have enough food, clothing stuff and electricity. Coming to this village, you will be impressed by Cambodian women in the sampot clothes – the traditional costumes of Cambodia. In order to earn their living, women with the age from 18 to 60 have to sell their long black hair at the price range of 20,000 to 33,000 riels (approximately $5 to $8).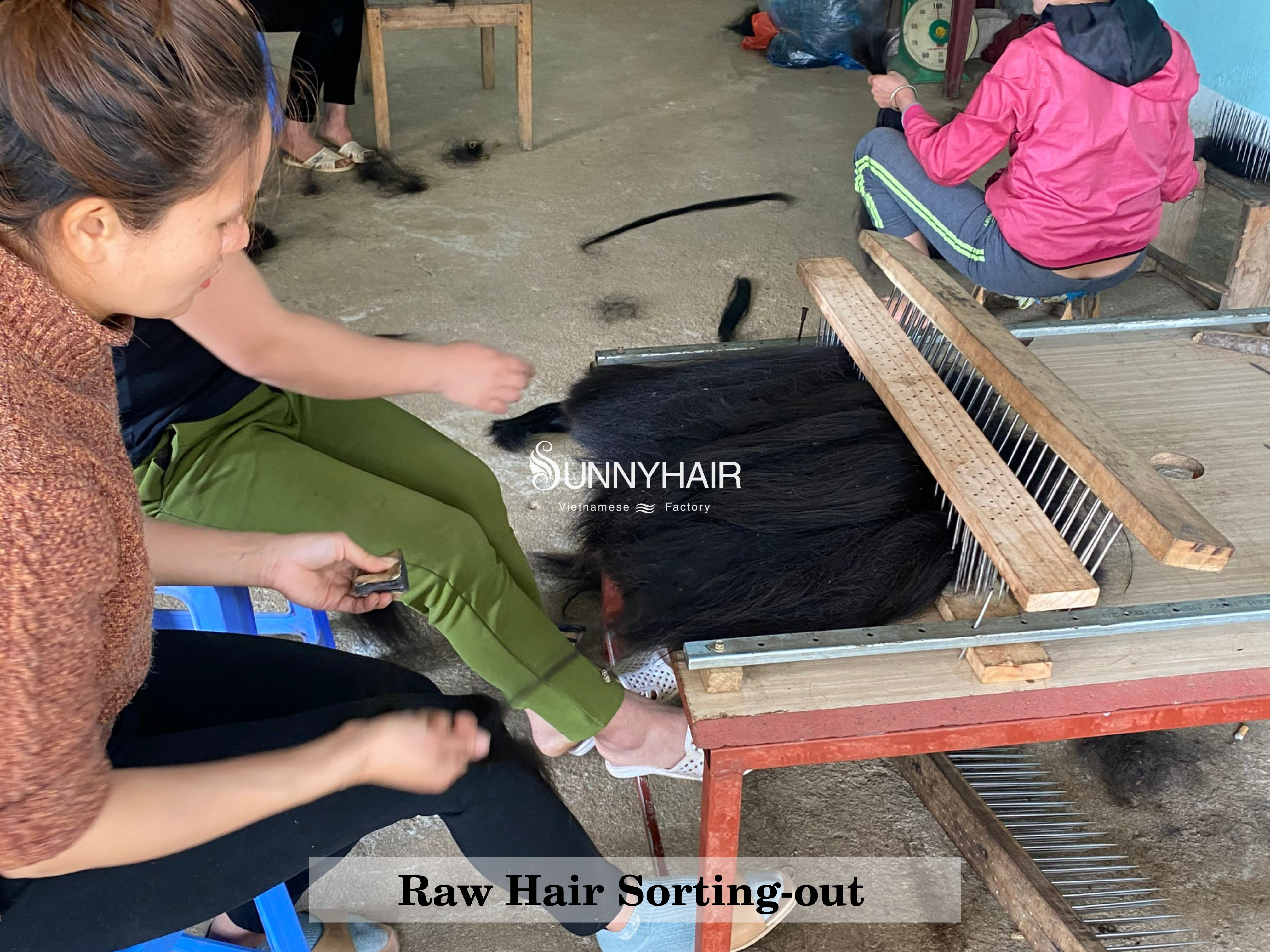 Thanks to the sophisticated hair care habits such as washing the hair with cold water and taking care of natural flavoring, many vendors all over the world is seeking for Cambodian hair. Every four to six months, collectors come to the village to take the hair and give them money in exchange. Sunny Hair Vietnam is a direct source and hair factory of Cambodian Hair Products.
III. The features of Cambodian hair
1. Cambodian Hair Texture
Virgin Cambodia hair can be either soft and silky or thick and course. Silky hair is silky-textured hair which perfectly work with naturally smooth textured hair and coarse hair is heavily textured hair, which works great for women with heavily textured hair.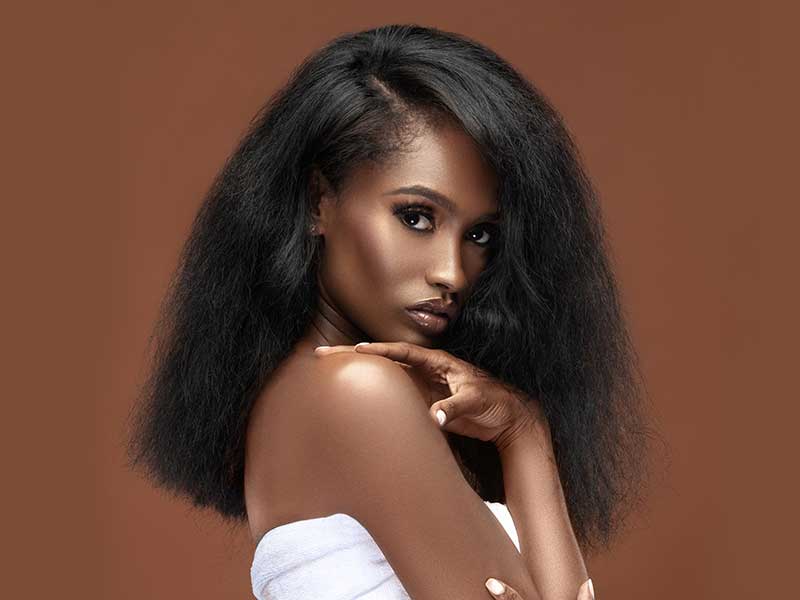 Cambodian hair is known for its three textures and smoothness. It is a popular option for many women because its texture blends well with almost all hair types. In addition, it's tangle and matte free, which means you can spend more time living your life without all of the hassle that comes with many hair extensions such as combing and brushing.
Cambodian raw hair becomes one of the best hair to hold a curl because it is slightly coarse in nature. Especially, this coarse texture enables to keep the curl for about two weeks. Moreover, it can withstand the higher temperature than other types of hair.
Depending on the texture of the Cambodian hair, there are three main types of Cambodian hair:
Cambodian straight hair
Cambodian curly hair
Cambodian wavy hair
2. Healthy Cuticles
With 100% human hair, unprocessed and non-chemically treated, the cuticles of Cambodian hair are usually intact and naturally aligned in the same direction. Therefore, the ability of hair matting and tangling will be reduced.

3. Less Grey Hair
Thanks to the careful and non-chemical hair treatments of Cambodia women, their hair is very strong and healthy. They usually wash their hair with the natural hand-made shampoo and conditioners which are made from palm oil, coconut oil, etc.
4. Natural Color
The genuine natural color of Cambodian hair is black. However, the black color has many shade, not simple just black. Cambodian hair is #1b color - a milder shade of black color. Sometime, it can be a softer shade of black #2.
5. Coloring & Bleaching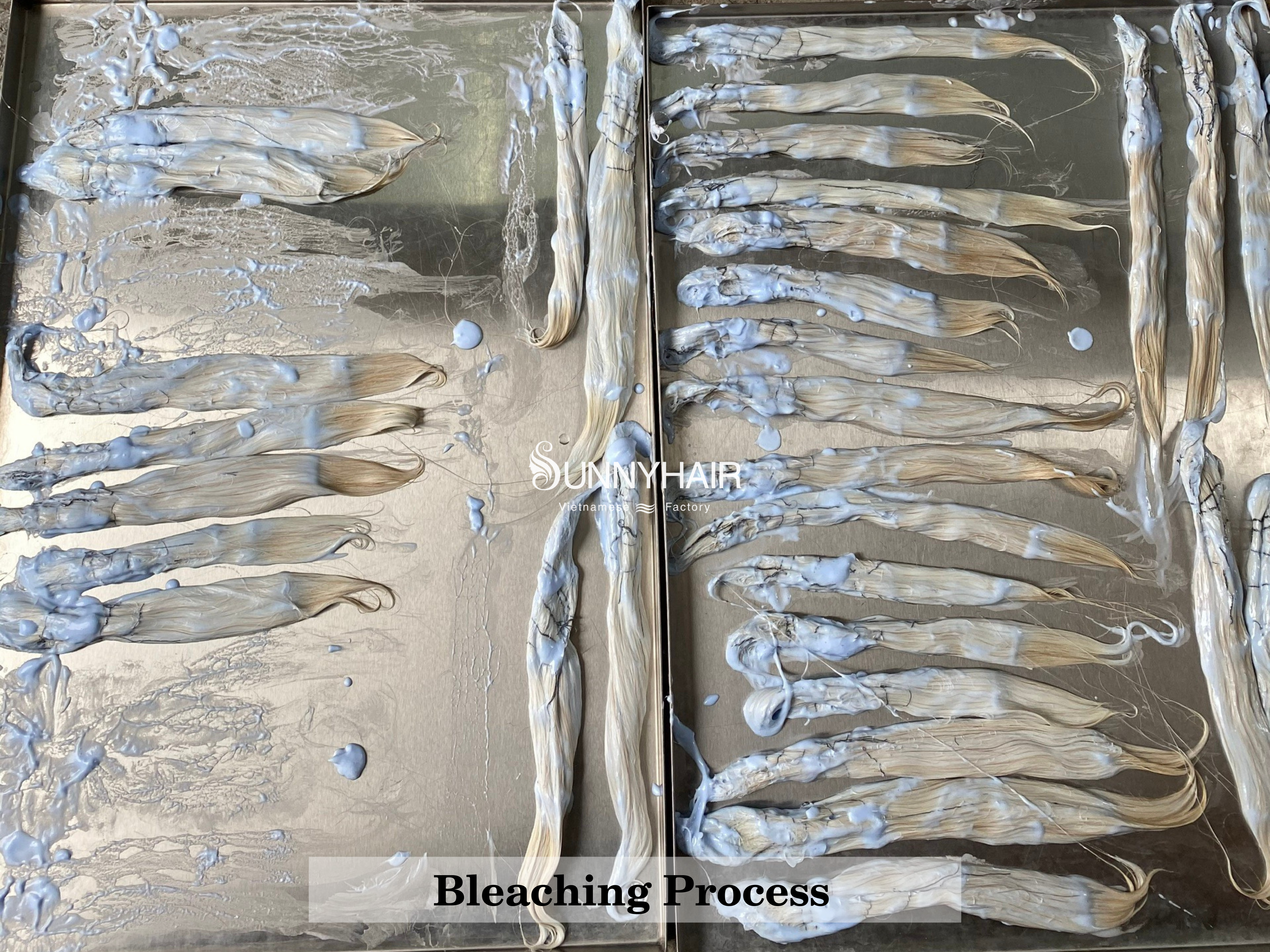 The intact cuticles of Cambodian raw hair help the hair to be colored, dyed or bleached very well. However, Sunny Hair Vietnam recommend you that it should be done with the good quality coloring materials by a professional.
6. Hair smell
All of our Cambodian raw hair has a clean natural smell as it is from another human being like you. Being collected from a Cambodian hair donor, it does not get the machine-made synthetic smell – the smell of other hair types sold in the market.
IV. The reason why to choose Cambodian Human hair
1. Hair Styles
Cambodian virgin hair comes into many kinds of texture – straight, wavy and curly. Combined with the additional length, color, and volume, there are hundreds of products made from Cambodian hair
With the additional length, volume, and even pop of color to your hair, you can easily make any simple braid, bun, or ponytail more voluminous and intricate. As the hair expands, you can save time trying to look good.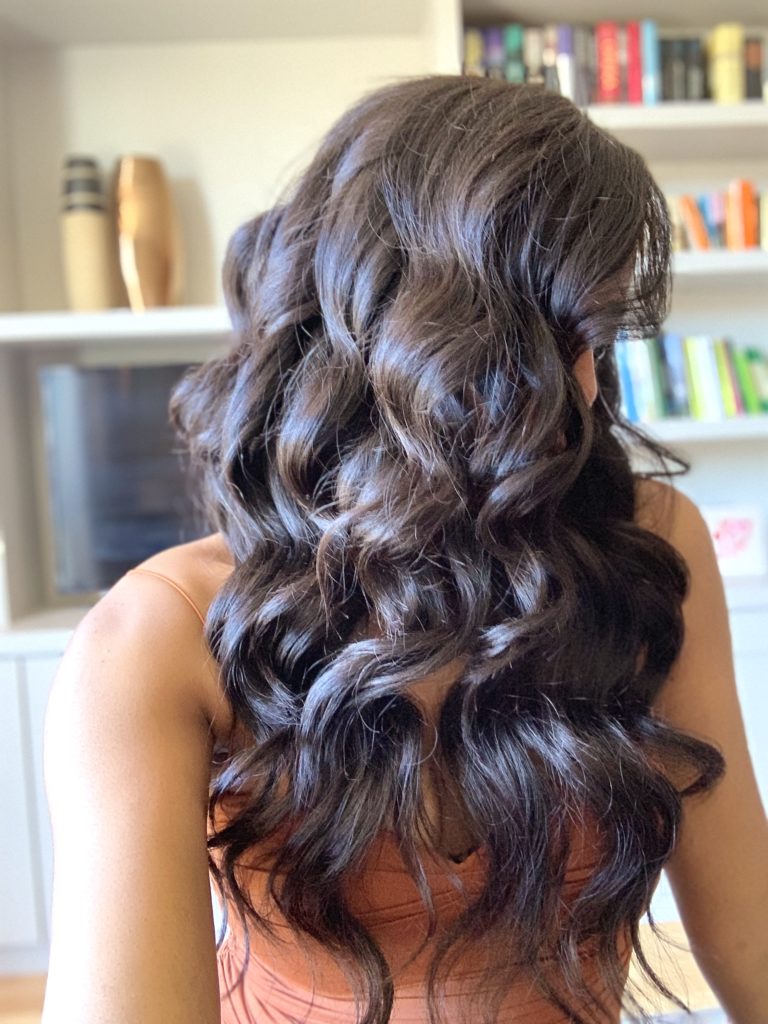 2. Hair Volume
Do you have problems with hair loss and thinning hair? I know that it is a big blow to our confidence, so the hair extension here can help those with thin hair. Human Hair weft is a good way to restore hair volume. Human Hair weave extensions can help you achieve the extra volume you've always dreamed of - just a few wefts. Clipped in the hair extension, sewing extension, extended tape allows you to add hair volume in a few hours.
The best thing you would find lovely about these hairs is that they have high volume. For short length, around 8-10", instead of 2-3 bundles, as usual, it would take you maybe 1-2 Raw Cambodian Hair Bundles to do a full head. Believe me, the volume is insane!
3. Hair Length
If you have a long hair, but you want to have a short hair for some special occasions without having the hair cut? A bob wigs Cambodian is a good solution for you. Or if your hair is short, and you dream of having a long hair? Cambodian hair extensions will be the perfect solution for you.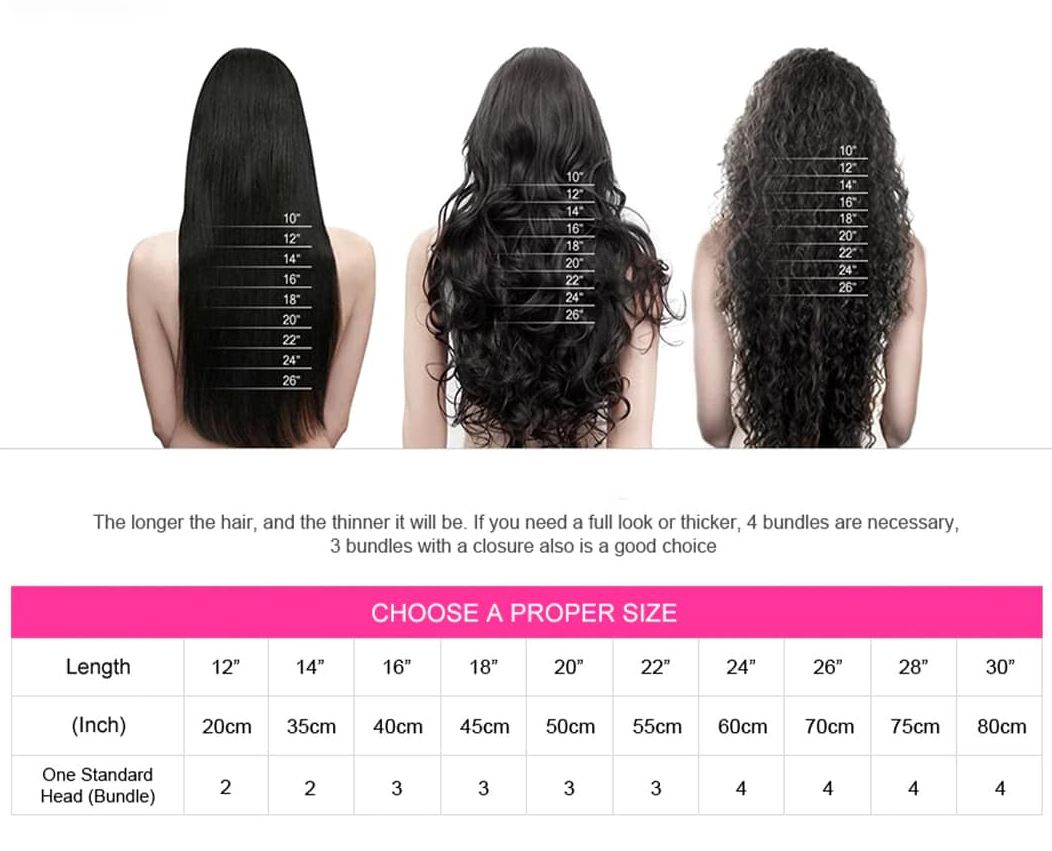 Therefore, don't worry about the length of the Cambodian human hair. It has various length from 6 inches up to more than 30 inches, depending on your need.
4. Good texture and feel
When applying Cambodia hair to your hair, you will feel the soft touch, but a little thicker than most of other virgin hairs in the market.
5. Flexible
The hair can be easily adjusted and attached to users' hair. At the beginning, the hair may feel a little bit heavy for its rich texture. Nevertheless, after a short time, when you are used to having it, the feeling of heaviness reduces and it will even become light. If you loss of hair at some part at your head, or you are bald, Cambodian lace frontal or Cambodian lace closure are your ultimate solution.
6. Affordable Price
How much is Raw Cambodian Hair? The price is much cheaper than what you thought. A 10 inches wavy bundle will only cost around $25. That means you can grab a lot of them and start off your own business with low budget. Also, pride your brand "luxury" as what you are going to sell is even beyond that.
7. Cheap to manage and maintain
Using Cambodian hair extension will not press much stress on you about how to manage and maintain them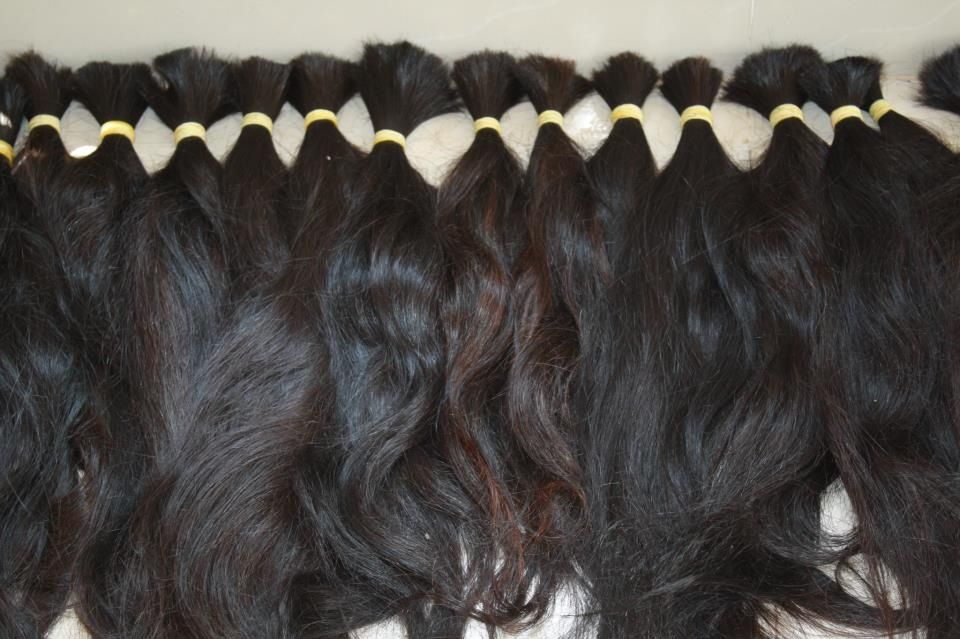 8. Long-lasting hair
For its 100% Cambodian human hair, Cambodian virgin hair or hair extensions can last for a very long time (from 1 year to a couple of years). If you have a proper process of care and treatment of the hair with the high-quality shampoo, conditioner and oil, the hair will maintain the original status without losing their appearance.
9. Easily available
This Cambodian hair is quite popular and easy to find from several sources. The more demand of the Cambodian hair, the more hair that the stores stock. If you are seeking for Cambodian human hair, search it on the Google, there are many websites or marketplaces for you to purchase the hair. If you consider that is it reliable or not, you can get them from your local hair stores or local beauty stores. However, buying this kind of hair online from trustworthy suppliers will help you to save the time and save the cost.
V. Quick guides to maintain Cambodian Virgin Human Hair Extensions
What should you do to keep the Cambodian human hair extension stay healthy? Sunny Hair Vietnam suggests you some tips to maintain the hair
1. Washing the Cambodian Virgin Hair
When getting the Cambodian hair as one of your accessories, let's treat it as if it's your bio hair. Before shampooing, you should detangle the hair first. With a straight hair, use a to brush from the ends to the roots. On the other hand, please use your fingers to detangle the wavy or curly hair. We recommend you to use the shampoos that are free-harsh chemical and free-sulfate. Then, remember to use deep moisturizing conditioners to provide the moisture with the hair. Sunny Hair Vietnam recommends you to use a light, leave-in conditioner which does not have a lot of buildups because it can cause hair damaging residue behind. Add some oil for making the hair shiny. After that, let it air dry, not to rub the hair or use the hair drier. The worst enemy of Cambodian hair extensions is heat. If you are in a rush, you can gently blot dry Cambodian hair extensions with a soft towel.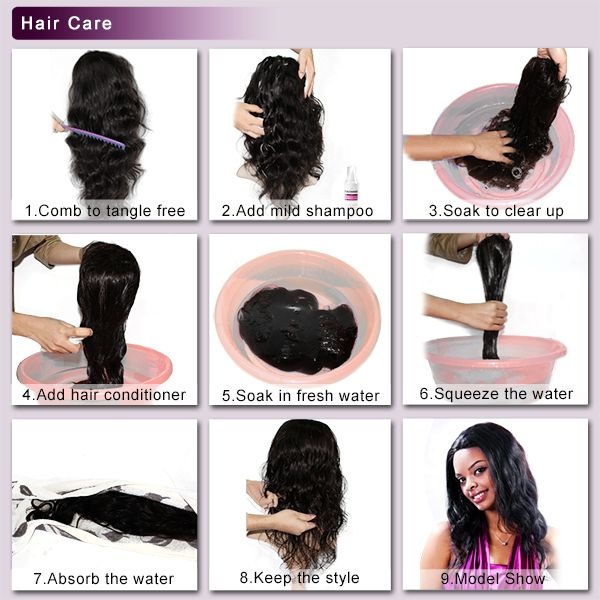 2. Treatments for Cambodian Human Hair
Moisture takes an integral part to keep the hair long-lasting. After swimming or taking part in outdoor activities, wash the hair immediately to remove any dirt and sweat. Remember to wear a swim cap to protect your hair from the chlorine in the swimming pool, which can make the hair dry quickly. Avoid any alcohol-based products and toxic products.
3. Style the Cambodian hair
Due to being real human hair, Cambodian virgin hair can be styled with heating tools. Well-noted that using a tool in a low heat setting is better for the hair, please don't take the heat up to 150 degree Celsius, which can make it burn. Under the effect of heat, the straight hair can be curled and the curly or wavy hair can be straight. If you want to color the hair, you can do it at home, but we still recommend you to be helped by a professional.
4. Bed-time care
As mentioned above, let's consider Cambodian human hair extension as your bio hair, so sleeping with a hair extension is possible. Sleeping on a satin pillowcase will be better as it can prevent the hair from tangling. And make sure that you will go to sleep only when your hair is dry.
Before sleeping, use a silk towel or quality satin scarf to wrap the hair or tie the hair in a low ponytail. Or if you want to keep the natural wave pattern of your virgin hair extensions, you can braid your hair in one or two braids.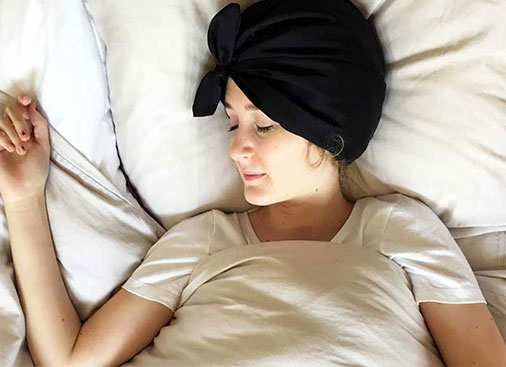 5. Preventing Tangling
After purchasing Cambodian human hair extension, few customers complain that the hair is tangle and want to exchange. Although it's 100% human hair, the tangles can be caused by the friction of your natural hair rubbing against your hair extensions; or sometime, the hair is too dry, which make the tangles easily happen. Sunny Hair recommend you to use high-moisture shampoo and conditioners, and not to bring the hair when sleeping, taking a shower or swimming.
The best way to keep your extensions tangle-free is to keep on top of regular brushing. Always have a paddle brush on hand so that even when you're out and about you can still give your hair a quick run through. Make sure you brush your extensions every time you apply and remove them.
6. Reduce Shedding
Will the Cambodian hair extension shed? Yes, but just a little. Normally, your natural hair will shed approximately 50 to 100 strands a day, that í the reason why the Cambodian hair extensions which are made from natural hair can shed. Every time you brush or style your extensions there will be light shedding. However, you can minimize shedding in other ways.
Washing Cambodian hair extensions too much will dry out the hair which may cause them to shed. The more products you use, the more you will need to wash your extensions, so the best way to reduce shedding is to use a minimal the number of products when styling your hair.
Your extensions have a beautiful, healthy finish already so you shouldn't need much product to enjoy them. If you want more hold when curling your extensions, try pinning up the curls and leaving them overnight or even just for an hour to ensure the curls stay in place without the use of hairspray. If you do want to reach for hairspray, consider a lightweight formula which you can still easily brush through. Extra strength hairsprays will clog up your extensions, which means more washing.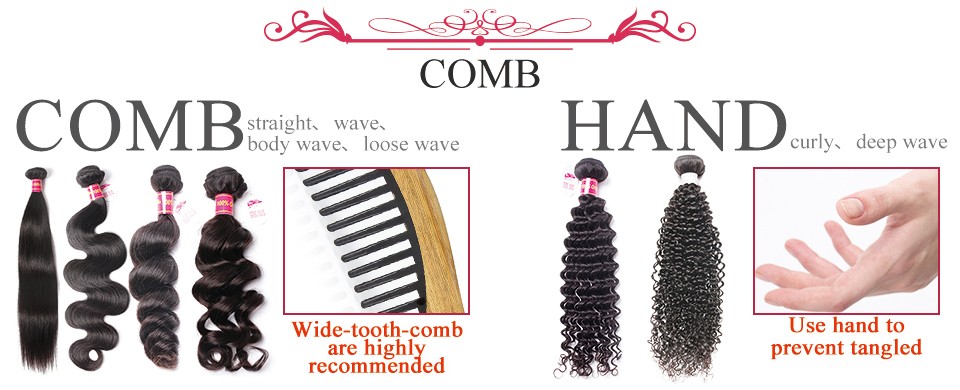 VI. The reason why to choose Cambodian Hair Suppliers to be your vendors
Skillful workers
Cambodian hair employees are very skillfulness, hard-working and industrious. Cambodian hair factory does not produce in industrial-scale production like China hair factories but in household-scale. Each bundle of hair is made by skillful hands of qualified workers and censored many times to ensure the best perfect quality.
The Cambodian hair products must go through many processes before getting to customers:
Step 1: After collecting from the donors, each strand is selected carefully to rule out short and bad quality hair.
Step 2: All the hair is washed carefully and then made into the hair extensions (tape hair extensions, keratin tip hair extensions), machine weft hair, lace frontal and lace closure, wigs.
Step 3: All the products go through double-check process to ensure all the hair is great.
Wholesale Cheap Price
With the variety of advancements and labors in modern technology, the cost of Cambodian hair is cheaper than other kinds of hair. Moreover, buying with a large quantity, you will get the cheap wholesale price.
VII. The Comparison between Cambodian hair and Brazilian hair?
Similarities between the Cambodian and Brazilian hair
Both of the hairs are high-quality hairs, which can blend well with the different kinds of natural hair, even African American hair.
They don't go through massive processing. The Remy hair of both kinds only undergo color processing.
They have the same natural color range from almost jet black to #1b black.
The hair can stand different levels of manipulation yet maintain their durability.
They hold curl much better than any other type of hair.
The Unique Differences of Cambodian and Brazilian hair
Cambodian hair comes from Cambodia, some of Brazilian hair comes from Brazil while others come from Asia.
Brazilian hair is coarse, but Cambodian hair is coarser
Cambodian hair is lighter in weight, and looks more natural.
VIII. Step to find a reliable Cambodian Hair Factory to be your vendor
Search for "Cambodian Hair Wholesale Factory and Manufacturer" on Google, or Bing; hundreds of results for you.
Step 2: Read the customer's review
One of the best ways to consider whether one supplier is reliable or not is reading the product reviews or feedbacks from other customers who bought the product. Besides reading on the website, you should read on everywhere that you could find that supplier's name such as Instagram, Alibaba, Amazon, etc.
Step 3: Ask for their business profile
Contact to them through Whatsapp hotline, ask for their business profile to see how long have they been in this hair business or ask them when did they start selling Cambodian raw hair.
Step 4: View other Cambodian hair products
Newbies usually start their new business by selling only weft raw Cambodian hair and bulk Cambodian hair. They do not have enough time to research other hair extensions like wigs, clip-in, tape-in, lace closures, keratin hair extensions, etc. Let's choose a vendor that offer a wide range of hair products. It will be easier for you when buying products from only one source. Ask them to show their samples and price lists for you to compare with other hair vendors.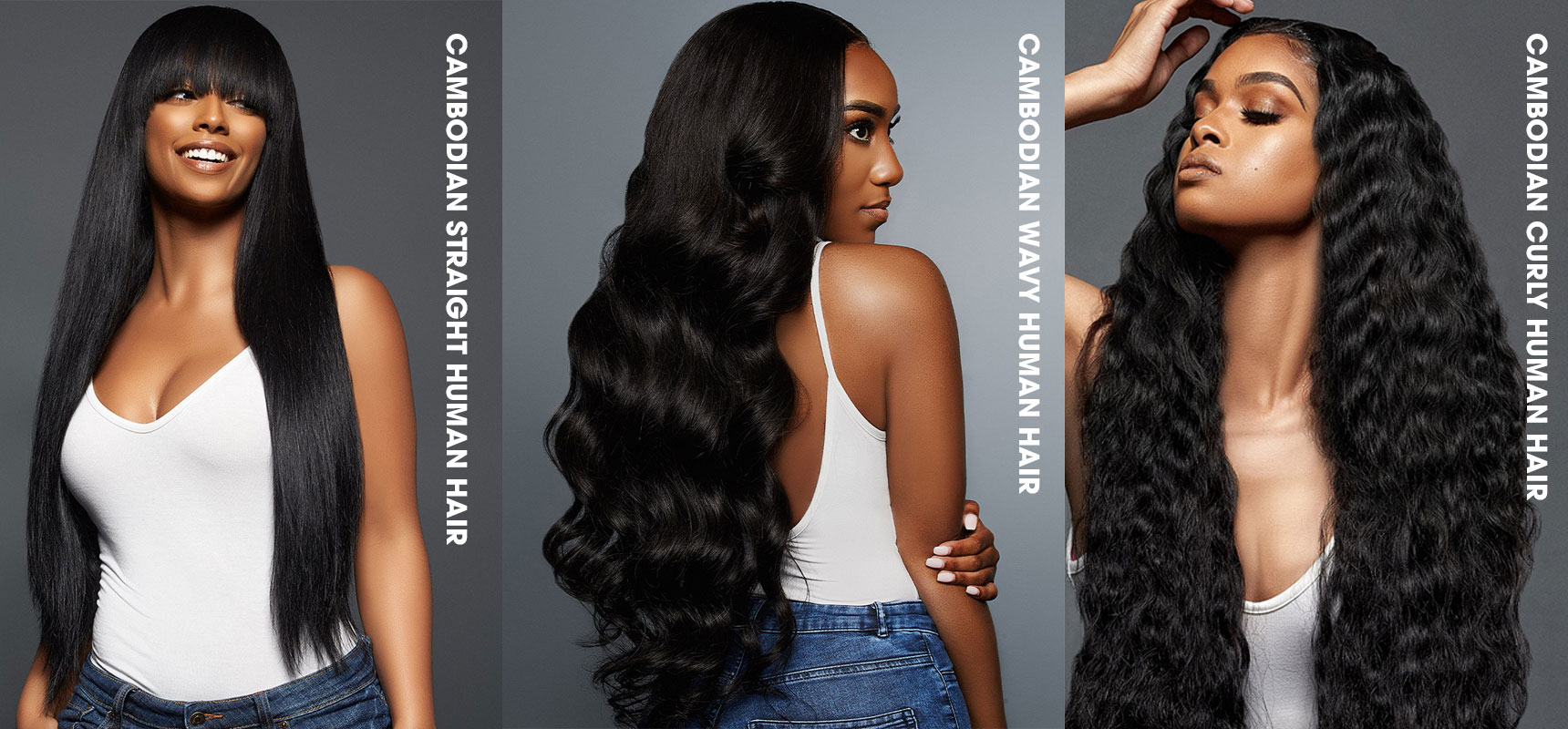 Step 5: Compare among many hair distributors to find the best suitable factory for you!
IX. Some signs show that you are dealing with a fraud Cambodian wholesale hair supplier
When searching on Google, you can see that too many hair vendors all over the world including real or even scammers and fraud distributors. Sunny Hair offers you some signs showing that you are dealing with a fraud Cambodian hair wholesaler.
1. No website – No social media
A reliable company will be available on websites and other social media channels such as Facebook, Instagram, Youtube, Twitter, etc. You can read many reviews and testimonials from their old customers. Many companies also have account on Alibaba marketplace.
If you are dealing with a company that don't have an official website or not available in many social media, please take care. You can be scammed.
2. No Brand Name and no registered company document
Before cooperating with any Cambodian hair factory, you should ask the partner's company for the registered company document. If that company does not have a clear brand name and registered company document, you should be carefully considered.
3. Always rush you to pay money
The only thing that the scammers care is money, therefore, they always rush you to pay money for them as soon as possible.
4. Not willing to have a video call with you
If they don't have the real hair factories, real employees or real hair offices to show you, they are scared of making a video call with you.
5. No profound knowledge about hair
When chatting to distributors via Whatsapp, Instagram or Messenger, try to ask them some specific questions related to hair to test their profound knowledge. Through their answer, you can know which level they belong to and they are reliable or not. If they are scammers, they will take a long time to answer and the accuracy of the answer is not correct.
X. Top 3 best Cambodian hair suppliers
1. Sunny Hair – the most trustworthy raw Cambodian hair vendor
With 5-year experience in hair industry, Sunny Hair is always proud to be the best distributor of Cambodian human hair. Buying a large quantity from this distributor, you will get the cheap wholesale price.
The hair is taken from the women from 18 to 25 years old in Angkor hill tribe village, therefore, they are very strong. Sunny hair committed to ethical human hair sourcing and supporting the women of Cambodia. Purchasing from Sunny hair means you always know exactly where your hair comes from.

Main Products: 100% natural Virgin hair including bulk hair, weft hair, colored hair, wigs, some extensions including taped-in hair, clip-in hair, keratin hair extension
For many years, we go on good terms with friends and business partners. We realize that as we help others, we get more than just revenue.
Contact Information:
2. Virgin Hair Cambodia
Virgin Hair Cambodia (VHC) was born out of the need for ethically-sourced, high-quality hair in the market.
VHC aims to make the hair business fair for all parties involved by offering 100% Virgin Remy Cambodian hair verifiable through our transparent sourcing process and ethical treatment of donors.
Most of VHC's hair donors live in rural areas of Cambodia where women have very little or zero opportunity to earn money. Selling their hair is a way for them to help themselves and their families. VHC know just how important hair is to every woman. Hair donors can choose to sell any length and get a favorable haircut.
Available in wefts, wigs, frontals, closures, and facial hair.
Contact Information:
3. Apsara Cambodia Hair Wholesale Human Hair Suppliers
Apsaras' online boutique specializes in authentic, premium virgin Cambodian hair. Their product line has multiples options for the hair novice, hair enthusiast, hair stylist, or the individual looking to become a wholesaler. In addition to their online boutique, they are a hair collection, manufacturing and wholesale company based in Phnom Penh, the city of Cambodia.
They currently have customers from these countries and are continuously looking for new distributors: USA, Canada, UK, Australia, China, Netherlands, France, Spain, Turkey, Germany, Italy, Malaysia, Singapore, Brazil, Russia, Vietnam, Nigeria, South Africa, Ghana.
Contact Information: