Coloured hair extension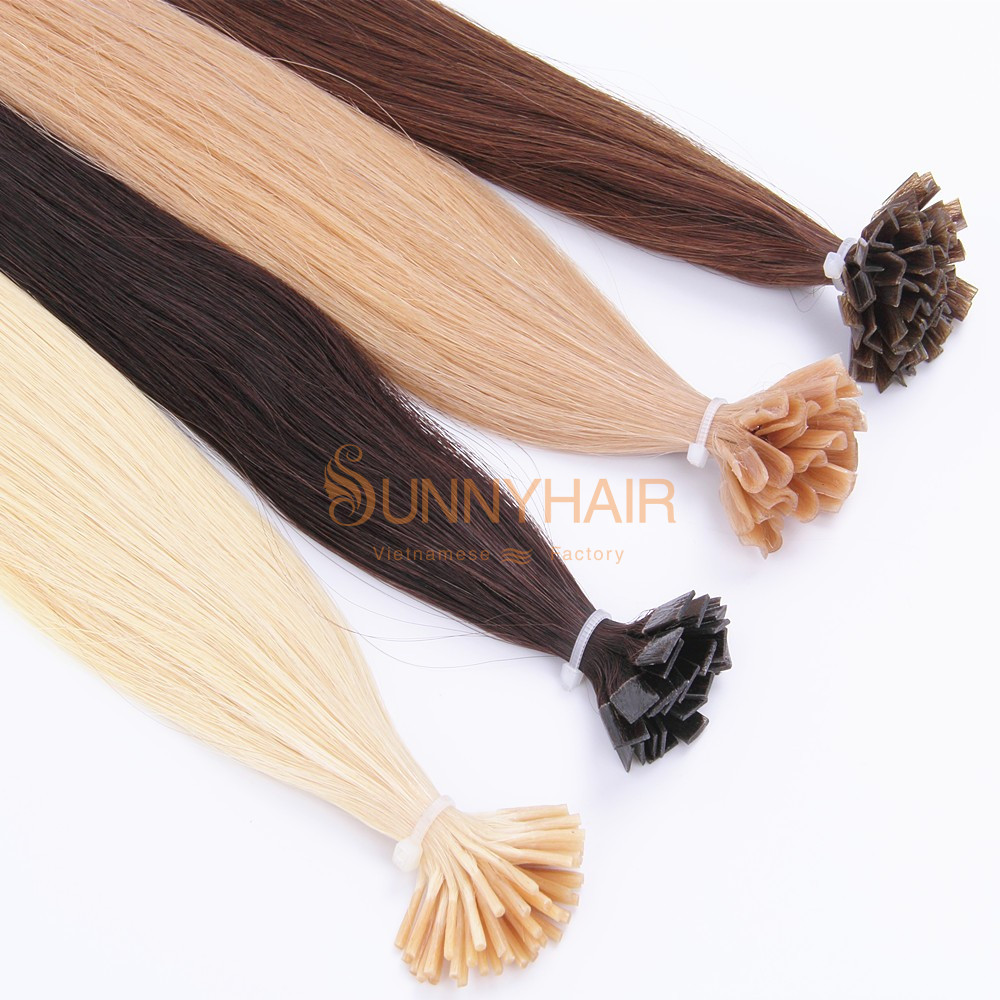 Are you looking for a whole brand-new colour for your hair without bleaching and dyeing, which tremendously damage your hair? Do you want to experience your own way of creating your own colour? This blog attempts to address everything you need to know about coloured hair wig and coloured hair extension.
I. Coloured hair textures
Coloured hair texture that ranges from #2 and above is mostly Remy hair.
Remy hair is the common term used in hair industry to refer to the hair wig or hair extension that are:
- made of 100% human hair.
- average to massive chemically processed to variously style the hair.
- the most important trait that sets Remy hair from others is that the cuticle is about 90% intact, which helps all hair strands to flow in the same direction and minimize tangles or shedding.
Jet black or off black and dark brown hair colour can be raw hair or virgin hair. Raw hair and virgin hair remain the original hair colour.
Colours such as green, pink or red might be synthetic hair if you aren't careful while buying. Synthetic hair is d

ifficult to style as it is made of fibre. It can't hold the curves or colours for long. It also has a much shorter lifespan than human hair.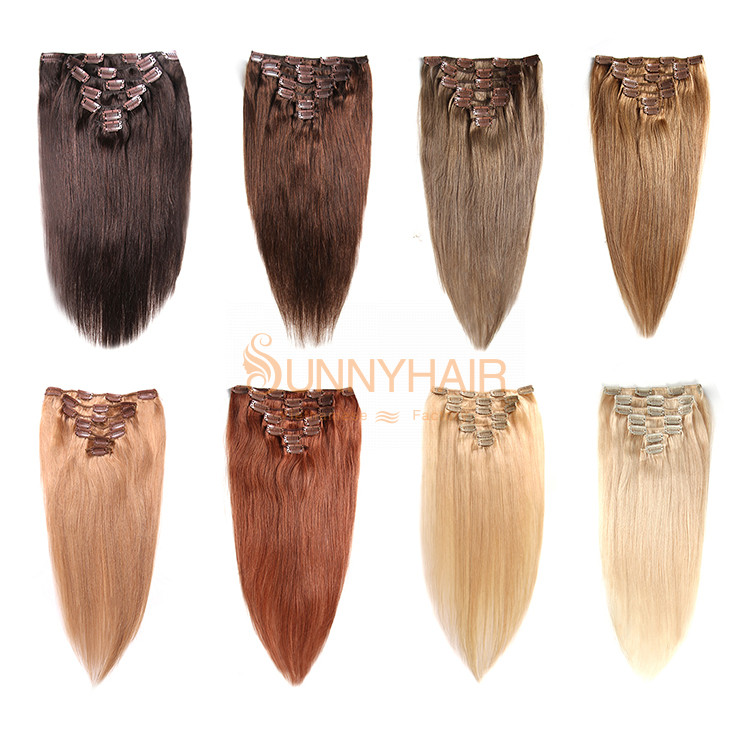 II. Shades of colours
There are about 40 shades and more available in most hair vendors now.
Averagely, there are 16 common basic colours, 13 extraordinary colours. 30 shades of ombre colours.
#1 Jet Black Colour This the darkest black tone you can get. Traditional yet still a powerful colour.
#2 Off Black Colour This is the natural black of the natural hair. A colour of original beauty.
#3 Dark Brown Colour This is also called black brown colour. A little switch up from the black colour. However, this colour looks the most obvious when it is exposed in the sun shine. Otherwise, it looks kind of similar to the black colour.
#4 Chocolate Brown Colour This classic colour would never go out of style, a safe choice for all.
#6 Medium Brown Colour Neutral and sweet. This colour helps to make you look a lot younger
#8 Brown Colour The standard colour of the brown shade. This is also one of the popular shades of all colours.
#10 Light Brown Colour This hair colour compliments the curves and hair waves a lot. Vivid and cheerful especially in the light.
#12 Warm Light Brown This is still the light brown shades but it has a warm tone. However, if your skin also has a warm tone, you should consider to take other colours as the warm hair tone may shadow your skin.
#16 Ash Blonde This colour is blonde hair with light ashes tone.
#18 Honey Blonde Warm and sweet as if the colour of honey.
#20 Swedish Blonde A popular blonde in Sweden.
#22 Champagne Blonde This blond hair has mild gold shimmer like enchanting champagne.
#24 Golden Brown This type of colour has the golden traces or gold shine from the brown base. Very interesting colour.
#27 Platinum Blonde A very hip and popular tone of blonde. Fashionable, very suitable for fancy ladies.
613 Blonde The classic blonde, classic beauty.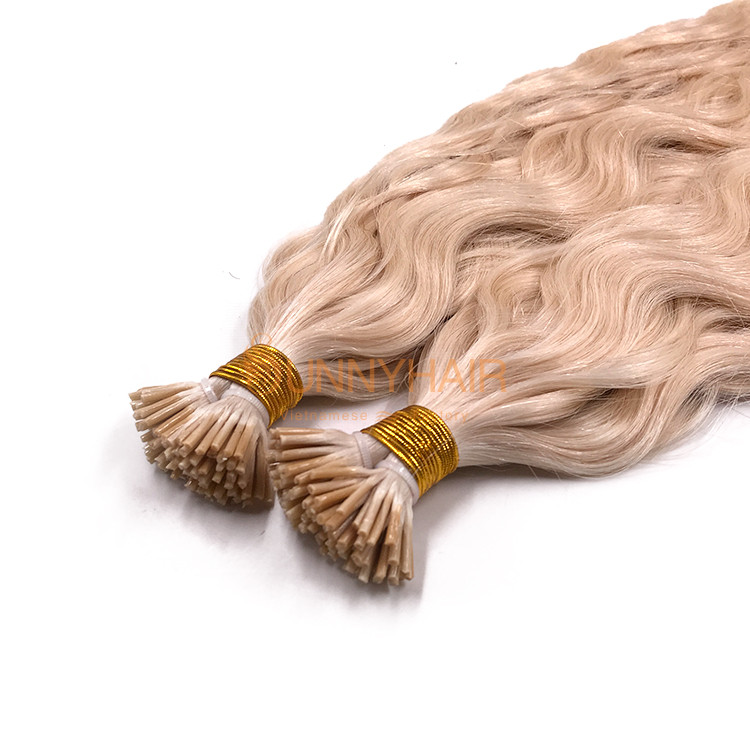 Some popular ombre colour
#Ombre 9C + 613 (Chestnut vs Blonde) Quite a bright colour with neutral tone.
#Ombre 1B + 60 (Off Black vs Platinum Blonde) The contrary between dark and extremely bright gives off a complicate and impressive look.
#Ombre 18 + 60 (Honey blonde vs Platinum blonde) A great harmony as these two colours are quite similar. A perfect daily look.
Ombre 1A + Pink (Off Black vs Pink) Pastel pink combined with traditional black creating a trendy and fashionable look.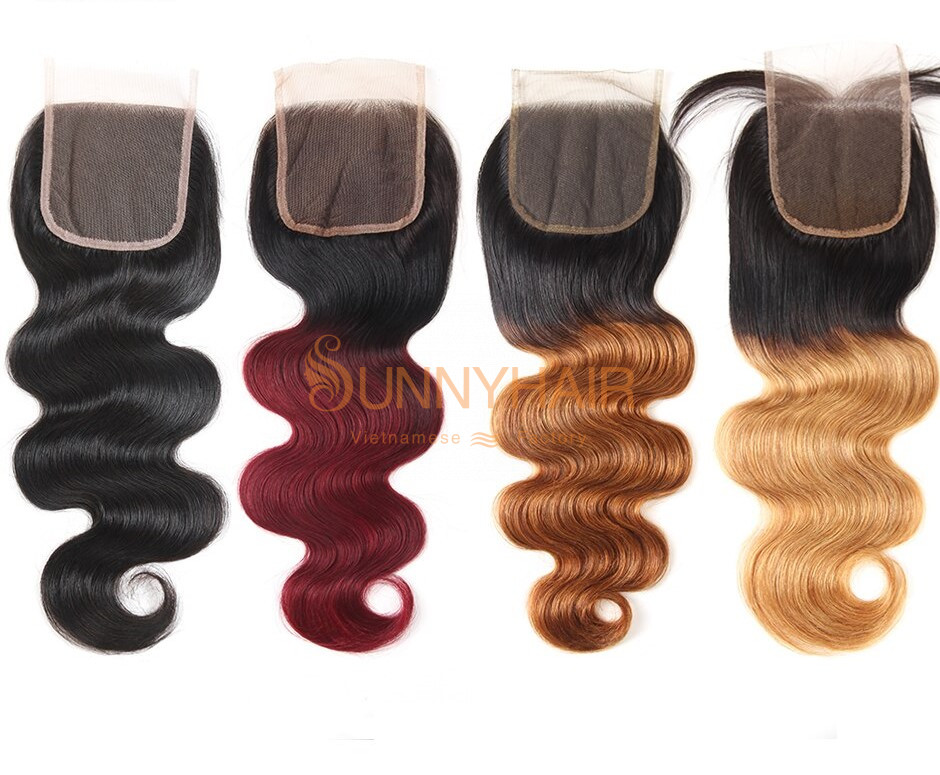 III. Popular colours
The following colours are the most popular colours in literally every hair salon
1. Black
Jet black or off black are always the top choice for ladies with every skin tone as the black goes well with other shades.
2. Brown
Brown itself has so many different tones and shades such as honey brown, coffee brown, chocolate brown or chestnut brown. Whether it is dark brown or reddish brown, they are all safe choices for everyone. Each tone conveys different feels. Deep brown is mature. Chestnut brown is sweet and feminine. Light chestnut brown is youthful and compliment the curves so well, etc.
3. Ash blonde
An interesting mix of ash and blonde. This colour gives off a hazy yet still bright look.
'Shine bright like metal' is probably the best description for this colour. Vivid, outstanding and trendy. This is the must-try colour for all girls at least once.

IV. How to choose a suitable colour for yourself
Define your skin base tone
Check the vein colour of your wrist in the medium natural sunlight. It has to be undergone in the sunlight as the bulb light may give incorrect colour.
If your vein is blue, you have a cool skin tone.
If it's green, you have warm skin tone.
If it seems to be the mixture of green and blue, then you have neutral skin tone.
2. Take good care of your hair
The hair needs to be healthy in order to still maintain the natural shine after dyeing. Therefore, do not intensely bleach and dye your hair in short time. The ideal time is to use chemicals on hair is about 3 months from the previous chemical process.
The ideal way to change your hair colour is using hair wig or hair extension in order not to expose your hair with chemicals.
3. Pick a right colour for your skin shade
Fair and cool skin: blonde colours such as ash, platinum or silver blonde.

Neutral with little blue undertone: gold blonde, honey or caramel colour

Deep skin tone with yellow undertone: brown colours like auburn, chestnut, chocolate or coffee brown.

Black colour: This shade can go well with any skin tones but it is especially good for deep skin tone.
Radical colours:

Cool skin undertone: Warm colours such as pink, orange, green or yellow.

Warm undertone: dark blue, blue, black purple, purple.

Finally, it depends the most on your preference. Even if the colour you want doesn't match your skin tone, try to get consult from professional hair stylist to see if there's a way to work on it. You like it, you got it!
V. Coloured hair extension price
Coloured hair or Remy hair usually has higher price than raw hair and virgin hair as it takes more to process. That's why on average coloured hair price is higher than the original colours about 30 dollars and above.
VI. Coloured hair extension care
It takes more effort to take care for coloured hair than other hair extension.
2. Shampoo
You should be extremely careful when picking shampoo. And it is best to read instruction from the shampoo label to be sure it is safe for coloured hair.
3. Protectant spray
Intensive sun heat can aggressively damage the hair extension and even affect the hair colour. That's why in summer you should apply protectant spray before going out.
4. Moisturizers
Hair mask and moisturizing oil are all beneficial for the coloured hair. The healthier the hair is, the longer the hair maintain.
5. Best for colour-treated hair: Pureology Colour Fanatic Multi-Tasking Hair Beautifier
Colour-treated hair is already at a disadvantage before you take a curling iron or straightener to it. Because since hair can get damaged during chemical processing, using hot tools can make things worse. Pureology's spray protects coloured hair by sealing in moisture to prevent split ends and breakage, plus keeps colour from fading.
VII. Where to buy good coloured hair extension
The hair extension is available in every hair vendor around the world. These are few tips that may help you to find out your desired extension.
When you do the online research, there'll abundant results and it's really hard to pick one. That's why you should narrow the keywords down. Make it details as much as possible. For example, specify the length, texture and colour that you want to have the most accurate searching results as possible.
This is a very important step that can't be skipped. If you already have few names in your mind. The best way to compare them is by reading the reviews. Reviews can be on websites, e-commerce platforms or social media.
For more assistance and transparency check, it is advisable to make phone calls with the vendors or pay a direct visit if possible.
This might sound a little risky but you don't know it until you try it, do you? The more you try, the more you know about your favourite hair texture or a particular hair origin. The average longevity of coloured hair extension is about 6 months as the colour may wear off.