WHOLESALE WIG WITH VARIOUS DENSITIES (180,150, 130, 100) IN THIN LACE FRONT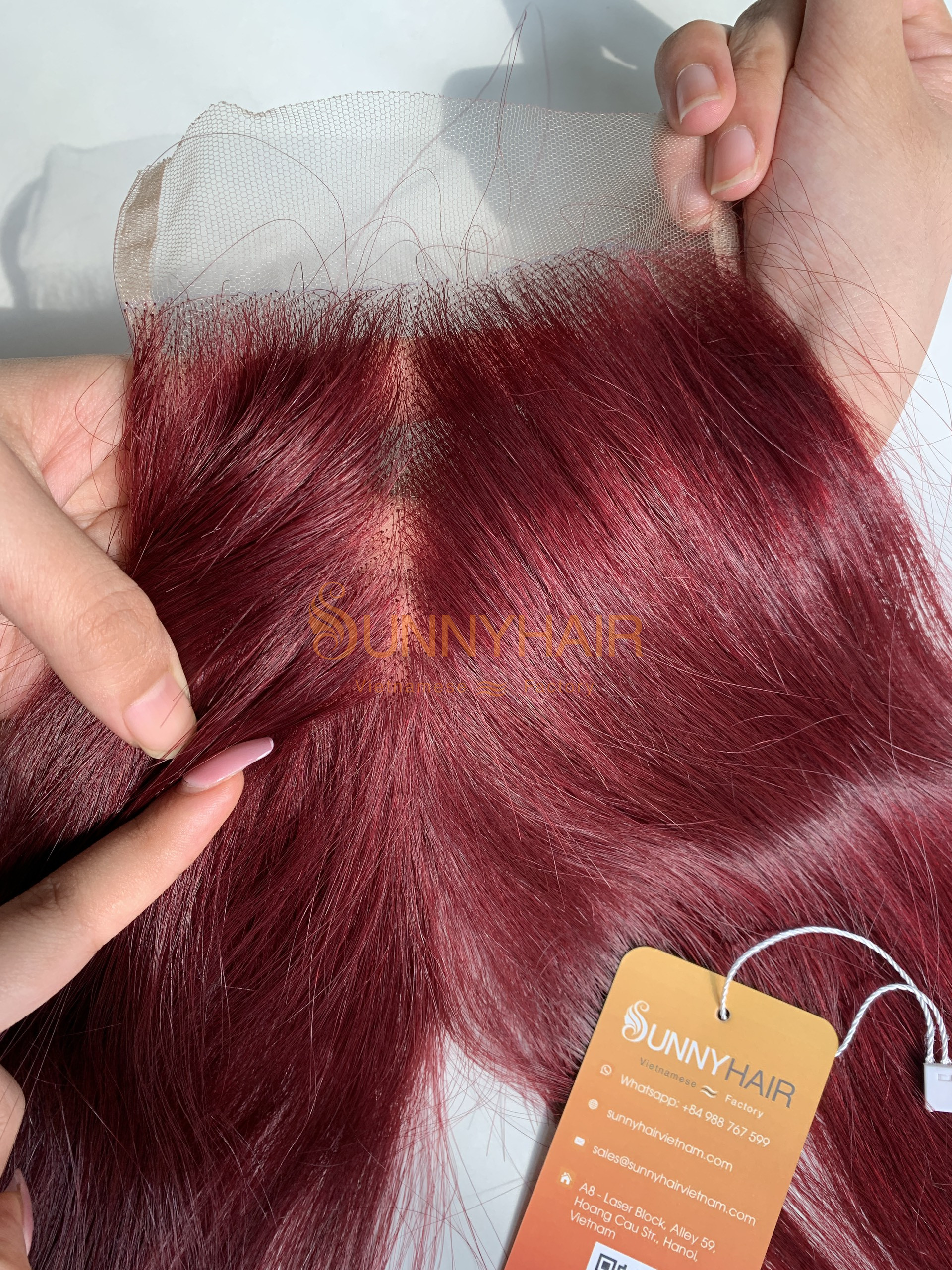 I. Wig density
1. What is wig density?
Density is defined as how thick or thin the hair on your lace wig will be. 120 percent, or Natural/Medium Density, is the typical and most widely used option. Depending on the preference and taste of the consumer, wig density typically ranges from 90% (extra light) to 200% (extra heavy).
2. How to choose suitable wig density
The optimum density wig for you will depend mostly on your particular preferences and hair length. Depending on your needs and planned purposes, the density varies greatly.
Based on Preferences
Natural/Medium Density, which is 120 percent equal, is the accepted and most widely used option. Let's take a broad look at all of our densities to help you choose the best wig density.
90% (Extra Light): For those with thin or extremely fine hair who want to look older, this level of density wig is recommended. The disadvantage of the density wig is that it balds quite rapidly and has a shorter lifespan than any other density alternative.
100%- 110% (Light): This density is intended for those with naturally fine or small-diameter hair who want to maintain its original texture.
120%- 130% (Natural/ Medium): The density wig at this level seems natural and realistic. Not only is it a common choice, but it is also one that can be stocked. Your hair gradually becomes somewhat denser and slightly fuller.
150% (Natural/ Full): Your hair gains a little fullness, bounce, and body when you choose this density wig.
180% (Heavy): If you are seeking for a full and voluminous hair look, this wig density is the top choice. You could feel heavy when wearing this wig.
200% (Extra Heavy/ Glam): Due to the high heaviness of this wig density, it is suitable for ladies who want a extra glamorous look with hair lengths over 24''.
Based on Hair Length
To get the desired outcome, hair lengths are carefully considered. 12 to 14 inches of hair should be 120 to 130 percent dense, whereas 16 to 20 inches of hair should be 150 percent dense. If the hair length is between 22 and 24 inches, you should select a 180 percent density. Additionally, 26" to 30" is for a 200 percent density.
Customizable Wig Density
Along with the aforementioned alternatives, the hair company also provides customizable wig density. You could select the density and length of your hair. However, having more hair is preferable to having less hair in the case that the lace wig thins down over time. When grooming or styling oneself, it might be difficult to prevent hair loss.
II. Comparison of Types of Density Wig
In the market for human hair lace wigs, the most popular options are those with densities of 100, 130, 150, and 180. Wigs with a density of 180 tend to be fuller and heavier than those with a density of 100, 130, or 150. Additionally, they cost more than wigs with densities of 100, 130, and 150 since they require more hair strands and better materials to hold them together.
1. 180 vs 150 Density Wig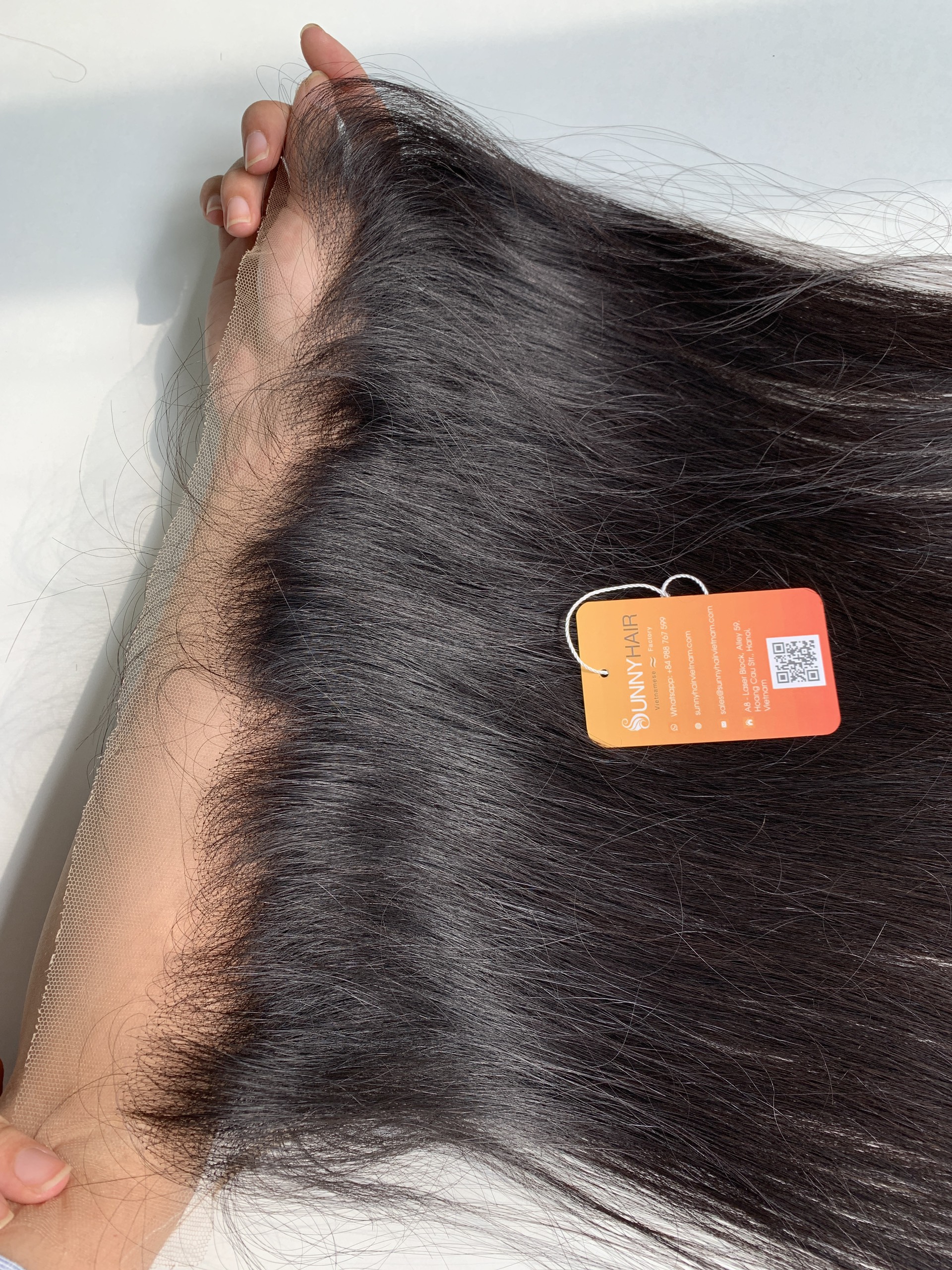 Figure 1. 180 vs 150 density wig
In terms of appearance, fullness, and price, you could plainly distinguish between wigs with 180 and 150 densities. 180 density wigs are heavier and create a full and voluminous hair appearance, whereas 150 density wigs add more fullness, movement, and a slight weight.
180 density wigs are preferred over 150 density wigs by performers, actors, hair models, and anyone who desire to sport lavish hairstyles. For people who exercise regularly, such as jog or swim, 150 density wigs are recommended.
2. 180 vs 130 Density Wig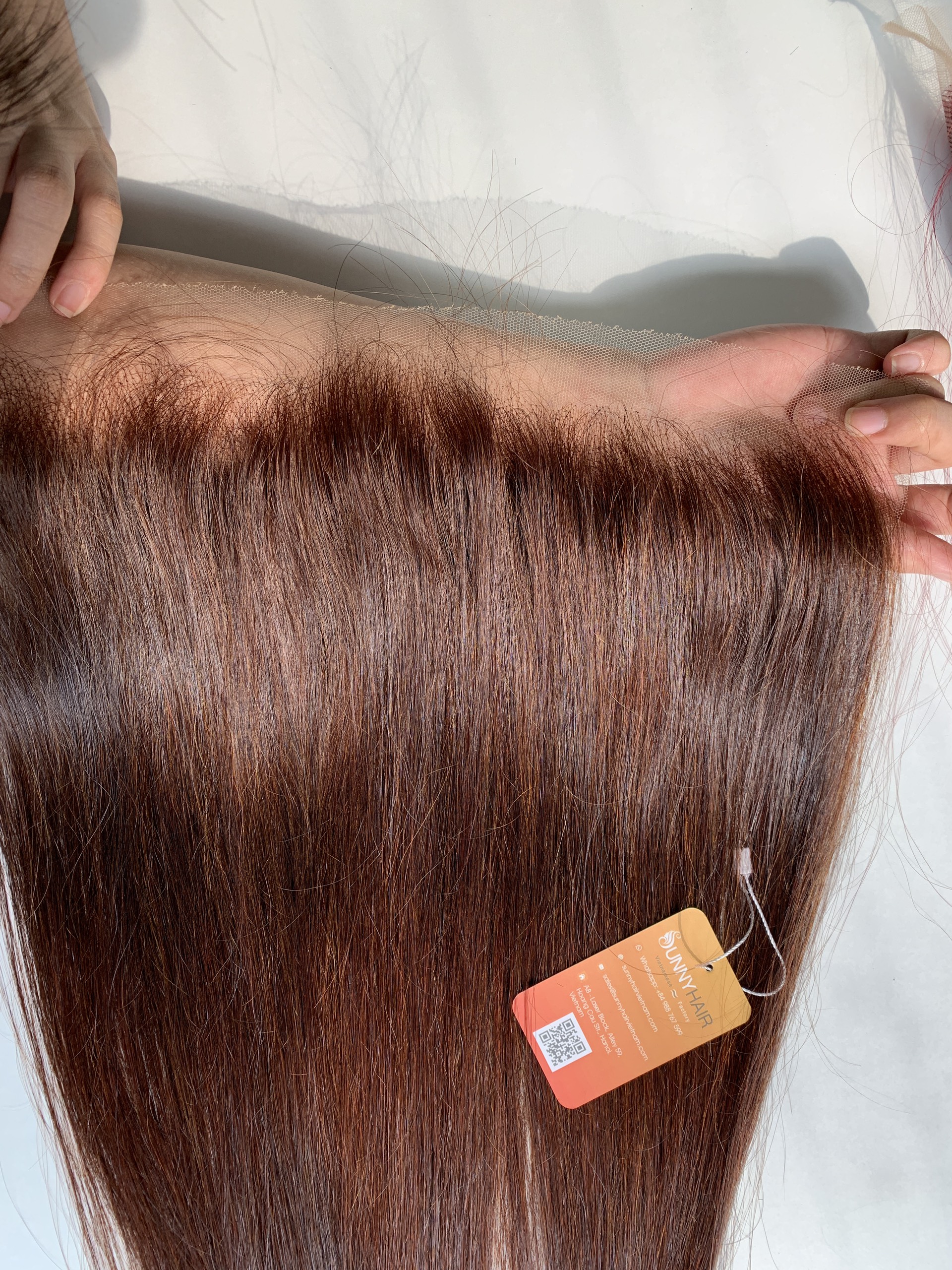 Figure 2. 180 vs 130 density wig
There is a wide density gap between 180 and 130 density wigs, and that difference can be felt in the fullness, weight, and cost of both wigs.
130 density wigs are the most popular wigs for women, while 180 density wigs are only used in rare cases. While 130 density wigs can be worn with both short and long hair, 180 density wigs can look and feel excessively full on short hair, thus the extra length is required to distribute the density evenly throughout the hair.
180 density wigs are suitable for wig lengths ranging from 16 to 24 inches, whereas 130 density wigs are best for wig lengths ranging from 12 to 14 inches and may not be as full when used to produce longer wigs.
3. 180 vs 100 Density Wig
Figure 3. 180 vs 100 density wig
The fullness levels of 100 and 180 density wigs vary. For instance, 180 density wigs are on the higher end whereas 100 density wigs are the lightest level of wigs.
In contrast to 180 density wigs, which are voluminous and heavy and produce a full look that natural hair can scarcely imitate, 100 density wigs are natural-looking and mimic the appearance of actual hair. Moreover, 100 density wigs are cheaper by far when compared to 180 density wigs.
III. What is thin lace knot?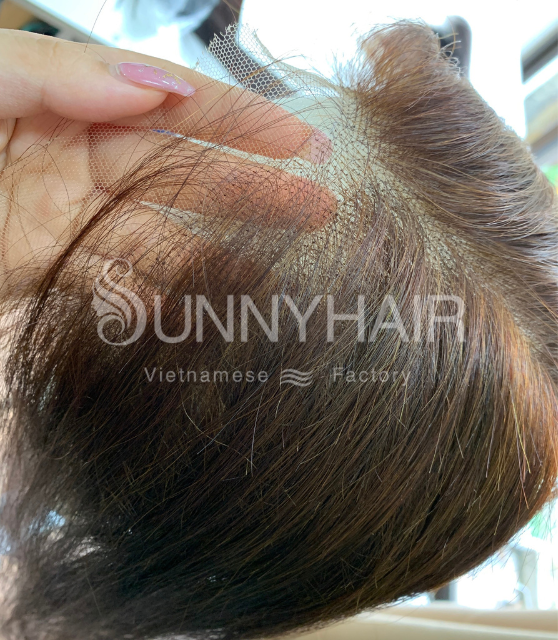 Figure 4. Thin lace knot
Thin lace knot is a type of lace knot where each hair strand is tied onto a wig's lace cap. These knots help to keep the hair secure to the lace, preventing hair fallout and excessive shedding. No matter how much wig density is used, the thin lace knot gives consumers a natural-looking appearance, which is what sets it apart from other laces. Using merely 180% lace, for example, adds so much bounce to your hair that others can tell it is not genuine hair. But when you wear a 180% thin lace knot, your hair is still voluminous in a natural way.
IV. Top 5 companies to produce thin lace knot
1. Sunny Hair - the Most Trustworthy Vietnamese Lace Knot Hair Vendor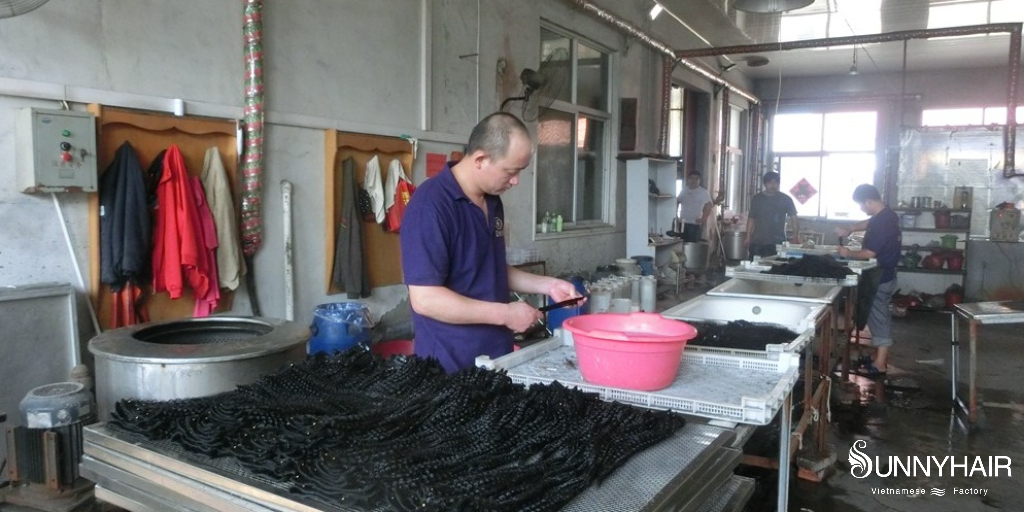 Figure 5. Sunny Hair Vietnam Factory
With 10- year experience in the hair industry, Sunny Hair is always proud to be the best distributor of Vietnamese human hair. Buying a large quantity from this distributor, you will get the cheap wholesale price.
Sunny Hair Vietnam is committed to offering our customers the products and support that they need so that each customer has the best experience possible. With our thin lace knot, you will experience some of the world's softest, smoothest, and most durable hair without any mixing.
The expansion in the factory scale is a solid foundation for us t develop more diverse hair products in different designs, styles, sizes, and colors. More than 50 full-time and 30 part-time dedicated staff, diligent, patient workers with skillful hands are always hard at work to produce the best hair products with the best quality. The average employee's age is 42, composed of 72% women, mostly from local communities. Thanks to Sunny Hair Vietnam Factory, people here have a stable job and income without having to go far away from home to make a living, the hair profession is therefore preserved and passed on to the young generations. Sunny Hair takes our social responsibility very seriously!.
2. Vietnam Remy Hair
The business sells tiny lace knots that customers can customize with various lengths, widths, styles, and colors. Customers had the freedom to order the things of their choice.
Nam Dinh province is home to the Remy Hair plant, which employs more than 300 full-time experienced workers with a minimum of five years of experience as well as 80 part-time workers who serve as supplemental laborers at the busiest times. Remy hair can produce more than one tone of hair per month.
Remy procures virgin human hair from Vietnam and a few other nations. They offer thin lace knots for sale in numerous nations at competitive prices.
3. Laylahair
Laylahair is an experienced hair vendor in Vietnam. They use natural, healthy, and real Vietnamese and Cambodian hair as their raw material. Laylahair offers a wide range of natural and processed lace hair products such as lace knots, lace frontal, lace closure. Customers can find products of different textures, colors, lengths, and thicknesses.
4. Lewigs
Lewigs hair vendor in Vietnam expertises in hair loss problems and baldness. They supply thin lace knots to both men and women. Lewigs is one of the limited hair vendors in Vietnam that supplies thin lace knots for men. They provide natural human hair lace made from Vietnamese and Cambodian hair.
5. Virgin Hair Vietnam
In Vietnam, Virgin Hair Vietnam is a reputable source for lace knot items. The company also obtains raw hair from Cambodia and Laos in addition to Vietnam, which adds to the variety of hairlines.
Based on customer preferences, the business can alter the lace knot items. Currently, Virgin Hair Vietnam has the capacity to produce up to 10 tons per month, meeting domestic demand as well as the needs of markets abroad, including those in Europe, Asia, North America, and the Middle East.
V. How to take care of lace knot.
1. Handle With Care
As each hair is individually knotted and secured into the base, it easily becomes bald with hard physical force onto the lace. We recommend you not to wash vigorously or tug excessively in order to last the lifetime of the lace knots.
2. Brush It Properly
You should use a wide-tooth comb or a lace brush to combine and detangle the lace knots. Remember to detangle from the ends and work your way to the root to cut down on breakage and shedding.
3. Avoid Excessive Heat
Human Hair Lace Knots is quite sensible to high heat. Heat can damage your lace due to high temperatures. Hence, it is necessary to use a heat protection spray when you style your lace knotss. You also should reduce the use of hairdryer/ curling wand/ straightening iron on the lace knots because they do not generate natural oils to moisturize themselves so they could dry out and get brittle over time.
4. Use the Right Products
The products you use for your lace knot maintenance play a major role in its look. Most drug store products can damage your lace knots. Avoid products with a high alcohol content because these can lead to hair damage and tangling. It is better to use pH acidic products. Purchasing sulfate-free and alcohol-free products is a necessity as they are imperative to maintain the health of your lace knots.
5. Don't Sleep in the Lace Knots
Sleeping in your thin lace knot can cause major damage to the hair, so we recommend not doing it. If you have to do so, make sure that it gets enough oil or conditioner before bedtime.
6. Don't Wash the Lace Knots Often
Since the lace knots won't absorb the oils your natural hair would, you don't have to wash them as often. The less you wash your lace knots the longer they will last you. We recommend washing once or twice a month.
VI. How to Wash Your Lace Knots
Step 1: Brush Your Lace Knots
One of the most critical tasks is to brush your wig out before washing it and only after it is 90% dry. Remember that it is more likely to shatter when wet.
Step 2: Shampoo Your Lace Knots
With one hand at the top of the wig, gently wash the hair by immersing it in the water and applying shampoo with short, delicate strokes. Make careful to handle it softly when washing rather than violently rubbing it like you would with your own hair. After shampooing the lace knots, arrange them neatly on a cloth and set them away.
Step 3: Condition Your Lace Knots
Apply a good amount of conditioner to the hair in your lace knots, working it into the hair from top to bottom. After leaving on for 30 minutes, thoroughly rinse them.
Step 4: Apply A Deep Conditioner or Hair Mask
This step is essential to maintaining the softness and moisture of the lace knots. Use a quality hair mask, and rub it through the hair from top to bottom. Carefully bundling the hair and covering it with a shower cap overnight will allow a product to truly penetrate and do its magic. This will aid in keeping the moisture throughout the night.
Step 5: Rinse Out Your Lace Knots
Make sure there is no conditioner left on the lace after rinsing the lace knots. When the conditioner wears off from the lace, it will become heavier and appear greasy. Rinse the lace knots once more under cold water to help lock in the moisture and give the hair a gorgeous sheen. This helps to shut the hair's cuticles.
Step 6: Lay Your Lace Knots Out to Air Dry
Make sure to gently squeeze out any extra water from your lace knots and avoid patting them dry with a towel. When possible, we strongly advise air drying.
Lay out every lace knot and use a soft cloth to gently pat away any extra moisture. Applying a small bit of hair oil helps to keep the hair manageable and silky smooth when it dries and prevents frizz.