VIETNAM WIG MANUFACTURER AND FACTORY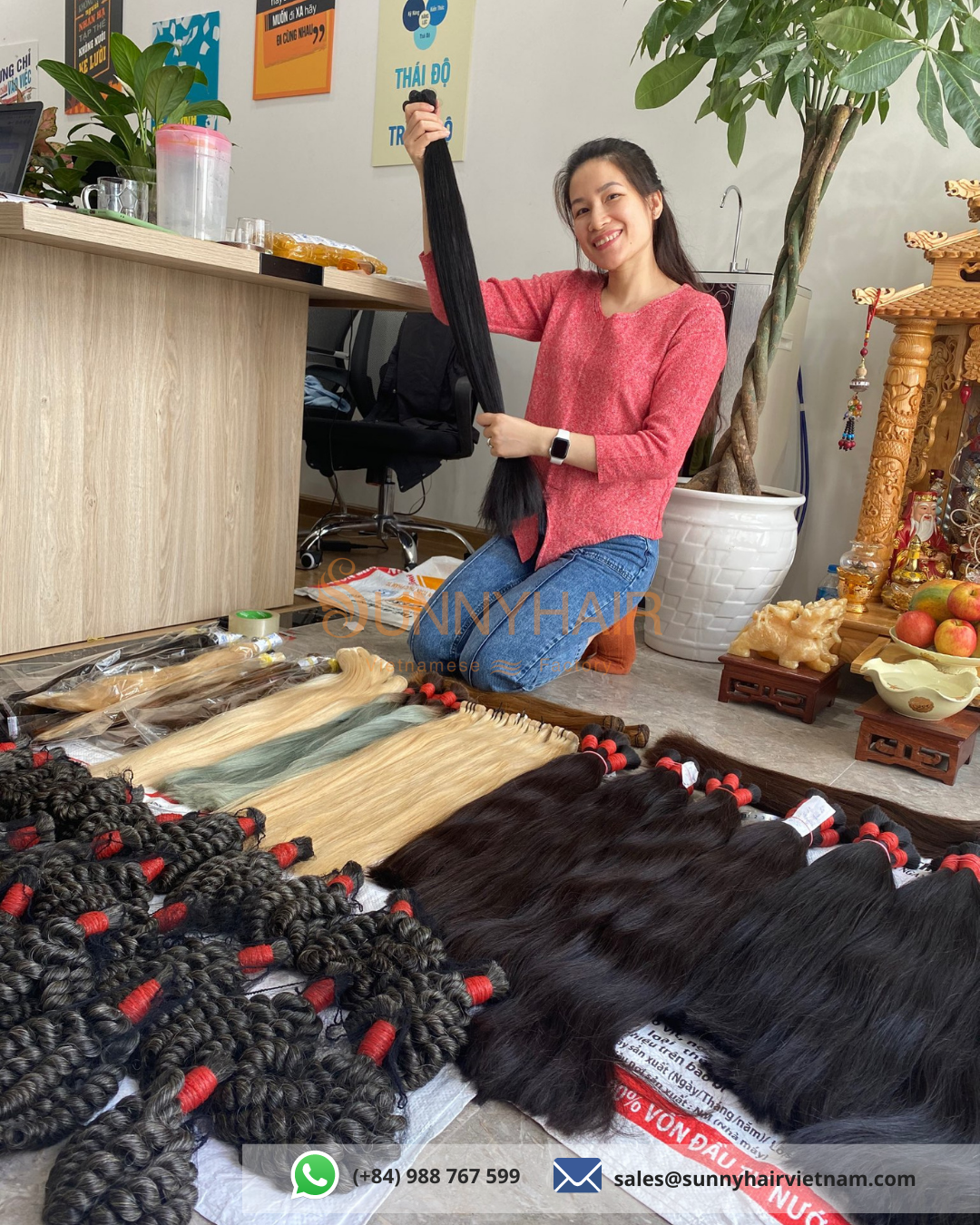 I. How Much Do You Know About Vietnam Wig Manufacturing?
1. Vietnam hair in general
There are lots of well-known hair industries such as Brazilllian hair, Peruvian hair, Chinese hair, etc. But have you ever heard of Vietnam hair manufacturing factories? If you have not, that's really a pity because there are a bunch of special things about the Vietnam hair manufacturing business. Vietnam hair manufacturing is the rising star in the wig hair business as it has resourceful hair sources and experienced workers along with advanced technology. Each year, Vietnam supplies several tons of hair. In the future, Vietnam will be for sure a highlighted name in the hair business. Let's check out what's cool about Vietnam wig manufacturers and factories in this blog.
2. Vietnam - the heaven for raw hair wig addicts
First, Vietnam hair has a really nice texture as it is strong, so soft and has a natural beautiful glowy shine under the light. Vietnam raw hair has natural black and most is natural straight. Because of being naturally straight, it is not easily tangled. From the natural black, you can dye it into other colors such as blonde, gray, brown, chocolate, orange, red, pink, blue, green, etc. Moreover, Vietnamese hair strands are thick enough, so it's full when taking it onto your hand. The hair donors are mostly from the ethnic minorities that live on high mountains in remote areas. Thus, they wash their hair with lots of natural herbs, which nourish their hair in the most non-chemical natural way. Vietnamese Hair Extensions have no chemicals and no processing, so the lifespan of them lasts from 3-5 years depending on the user's care. Since the lives in remote areas are quite poor, the women living here donate their hair a lot, which helps the factories have abundant raw hair sources. If you're a fan of raw hair wig or virgin hair wig or hair extension, Vietnam hair is definitely a must-try.
3. Cambodia raw hair wig
Geographically, Cambodia is very near to Vietnam as they even share quite a borderline. Therefore, Vietnam factories also import lots of Cambodia hair to process since Vietnam has more workers as well as better technology to manufacture hair. Cambodian hair is known for its three textures and smoothness. It is a popular option for many women because its texture blends well with almost all hair types. In addition, it's tangle and matte free, which means you can spend more time living your life without all of the hassle that comes with many hair extensions such as combing and brushing.
Cambodian raw hair becomes one of the best hair to hold a curl because it is slightly coarse in nature. This coarse texture enables it to keep the curl for about two weeks. Moreover, it can withstand higher temperatures than other types of hair. Depending on the texture of the Cambodian hair, there are three main types of Cambodian hair:
Cambodian straight hair

Cambodian curly hair

Cambodian wavy hair
4. Burmese raw hair wig
The Burmese hair is sourced from Hindu temples. The local women of the country will sacrifice their hair in donation to the temple. About 20 women and girls come to Shwe San Pin (Golden Hair) hair donation center every day, which was founded by a monk to donate their hair. Some local Burmese women will acquire money to pay for school or medical bills. Burmese hair is a cross between Chinese hair and Indian hair. Therefore, it's extremely healthy and resilient and takes heat extremely well compared to other hair extensions. The texture of Burmese hair is naturally straight with a slight curl at the end of the virgin hair. The natural color of the hair is dark color, ranging from jet black color to dark brown.
5. Origin of hair used in Vietnam wig factories
The hair origin factories use can come from various sources as listed above. It can be from either within Vietnam or from neighboring countries such as Cambodia, Laos, Burma. Whatever it is, the hair is always processed the right way by washing, categorized, steaming, etc. The hair factories are usually located at the suburgatory or countryside areas. After being manufactured, the hair mostly is for export because the majority of Vietnamese people don't wear a wig or hair extension. That explains why Vietnam can provide a large quantity of hair wigs and hair extensions.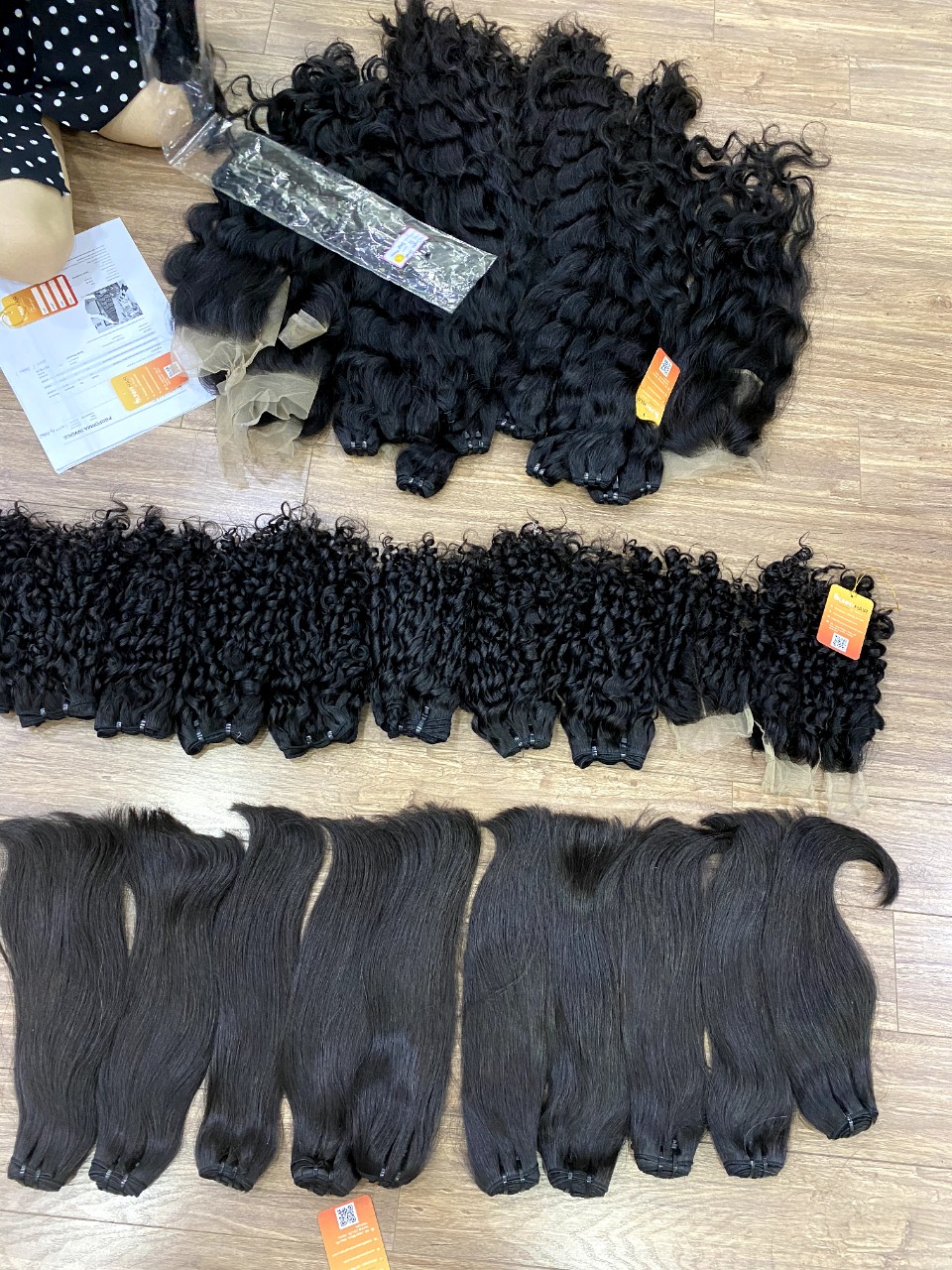 II. How Many Types Of Vietnam Wigs Are There?
1. Full Lace HD Wig
If you have not tried a full lace hd wig yet, it's really a pity because this is the most comfortable to wear. Seriously, this type of wig is the lightest one to wear, it doesn't trigger your scalp or whatsoever. The lace is just nice and soft and feels and looks like your skin. The full lace wig is the only one made fully of lace. All the hair strand is hand-knotted onto the lace cap as if it grows directly from your head. It is normal to see baby hairs from the full lace wig, which makes it even more natural. This explains why it's the most expensive out of all other kinds of lace wigs.
2. 360 Lace Wig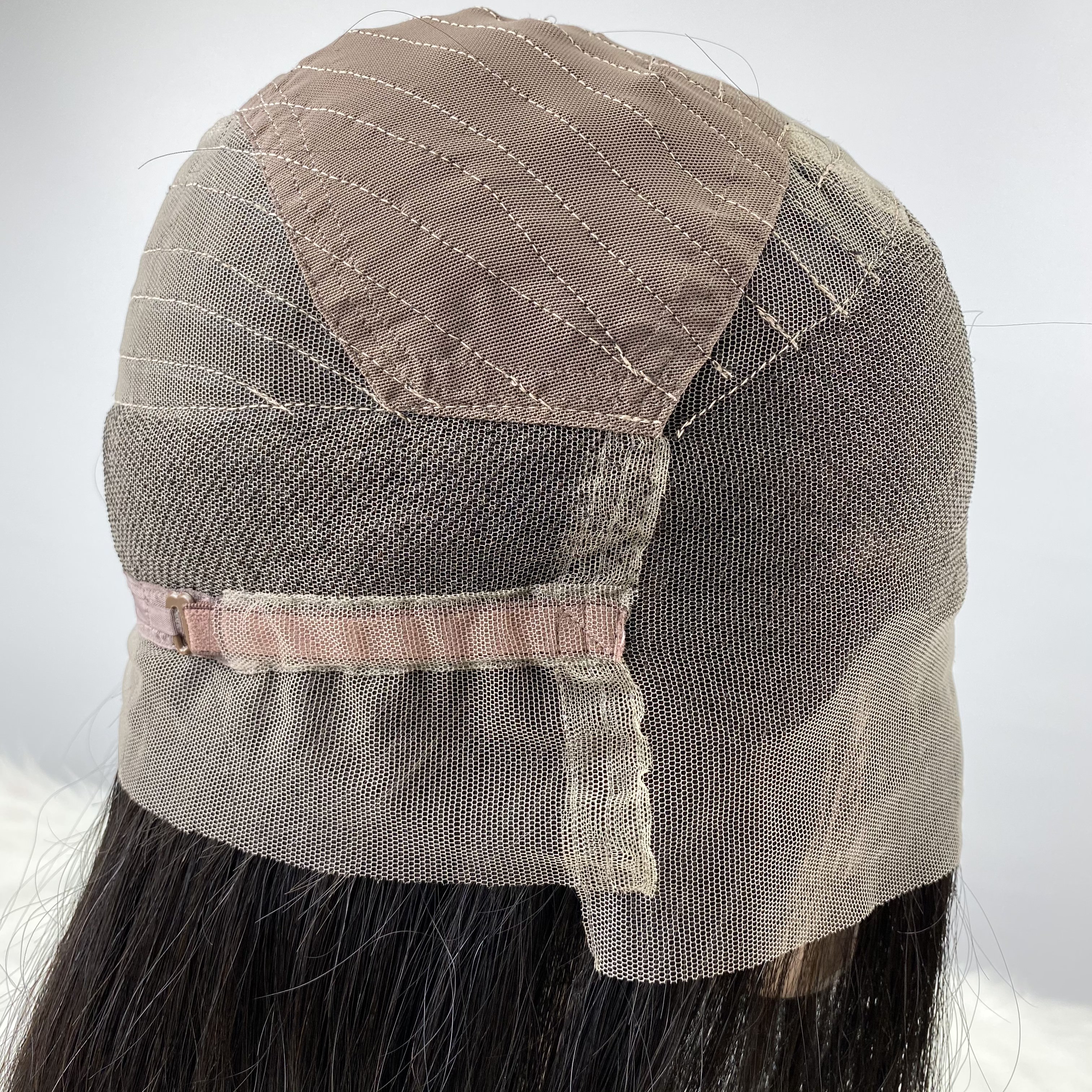 Basically, a 360 lace wig looks just like how its name portrays. It has the lace frontal runs in the shape of a 360 degree circle, which goes round your head when you put it on. The middle portion is just hair machine wefts sewn into the 360 lace frontal. These wefts bonding with the lace help to reduce the cost for 360 lace wig, which is more affordable than the full lace wig. Besides, 360 lace wigs can be styled versatilely and quite similar to full lace hd wigs.
3. Lace Frontal Wig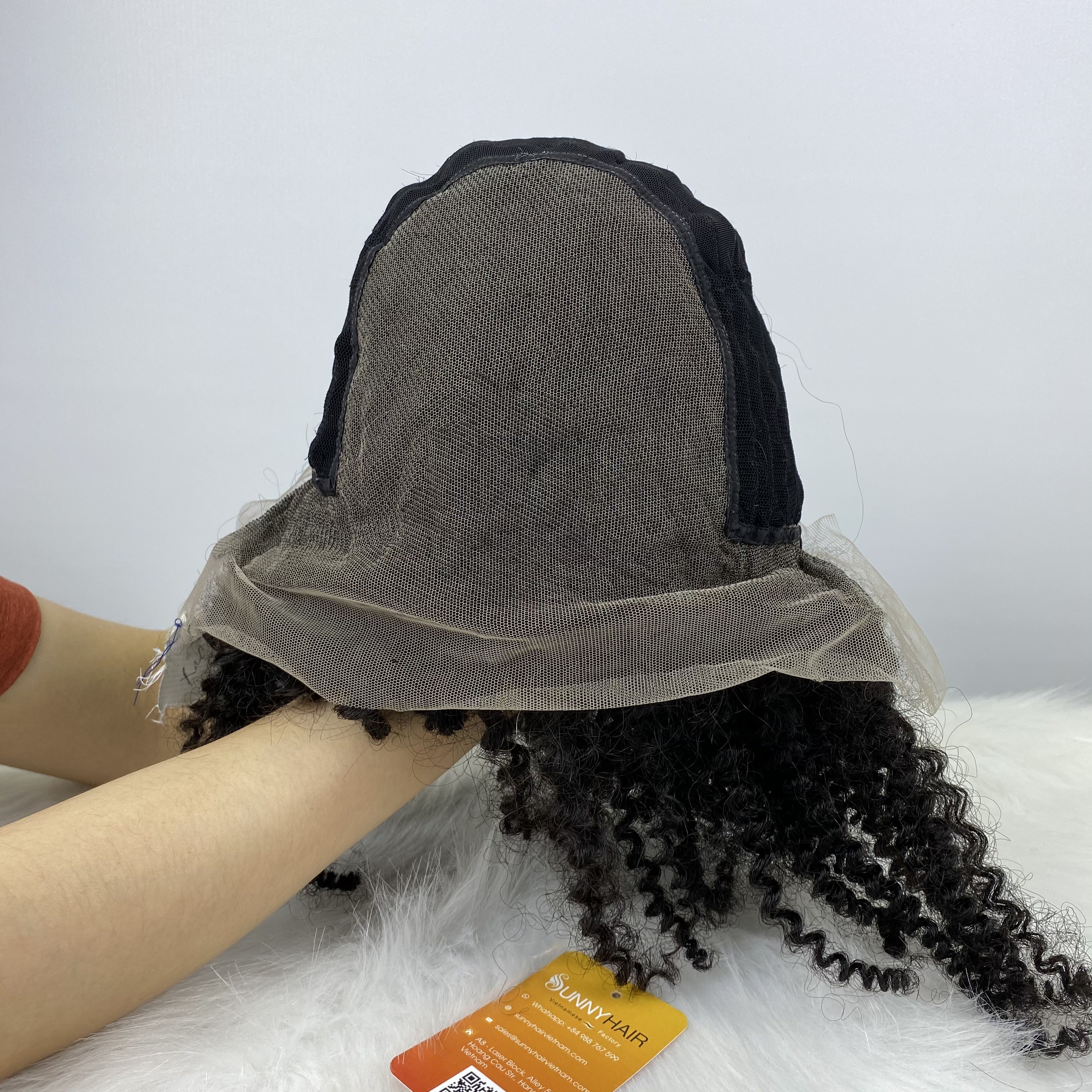 Lace frontal wig creates the hairline from ear to ear. It makes your hairline look natural. You can freely style however you want as if it were your natural hair. The lace frontal in general is easy to install, in fact, it's much easier than installing hair extensions. However, it may take lots of work at first as you might have to go through bleaching the knots, tweezing or tinting. In addition, lace frontals require glue or tape to stick to our skin. We wear it on and off, and glue is used every time we put the wig on. That's why if you don't purchase a good quality lace, the lace may go off easily. So the reminder is: buy a high-quality lace frontal.
4. Lace Closure Wig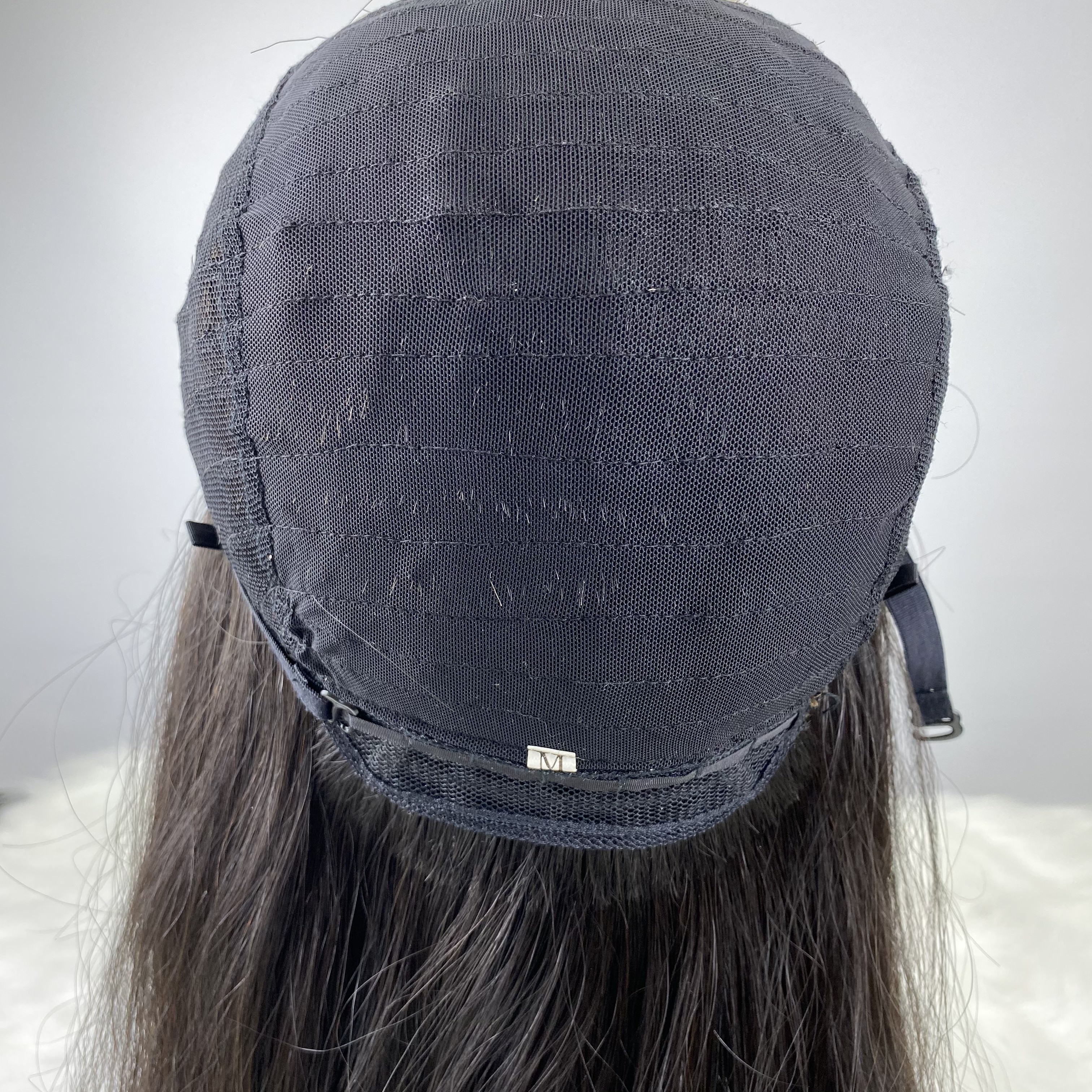 Lace closure is used to create the natural parting hairline. It is usually smaller than the lace frontal, thus, it's probably a little cheaper than a frontal wig. Other than the lace part, the rest is made of sewn-in wefts. Lace closures don't always fit due to the head size. Therefore, measuring your head accurately may help.
5. Styled Wig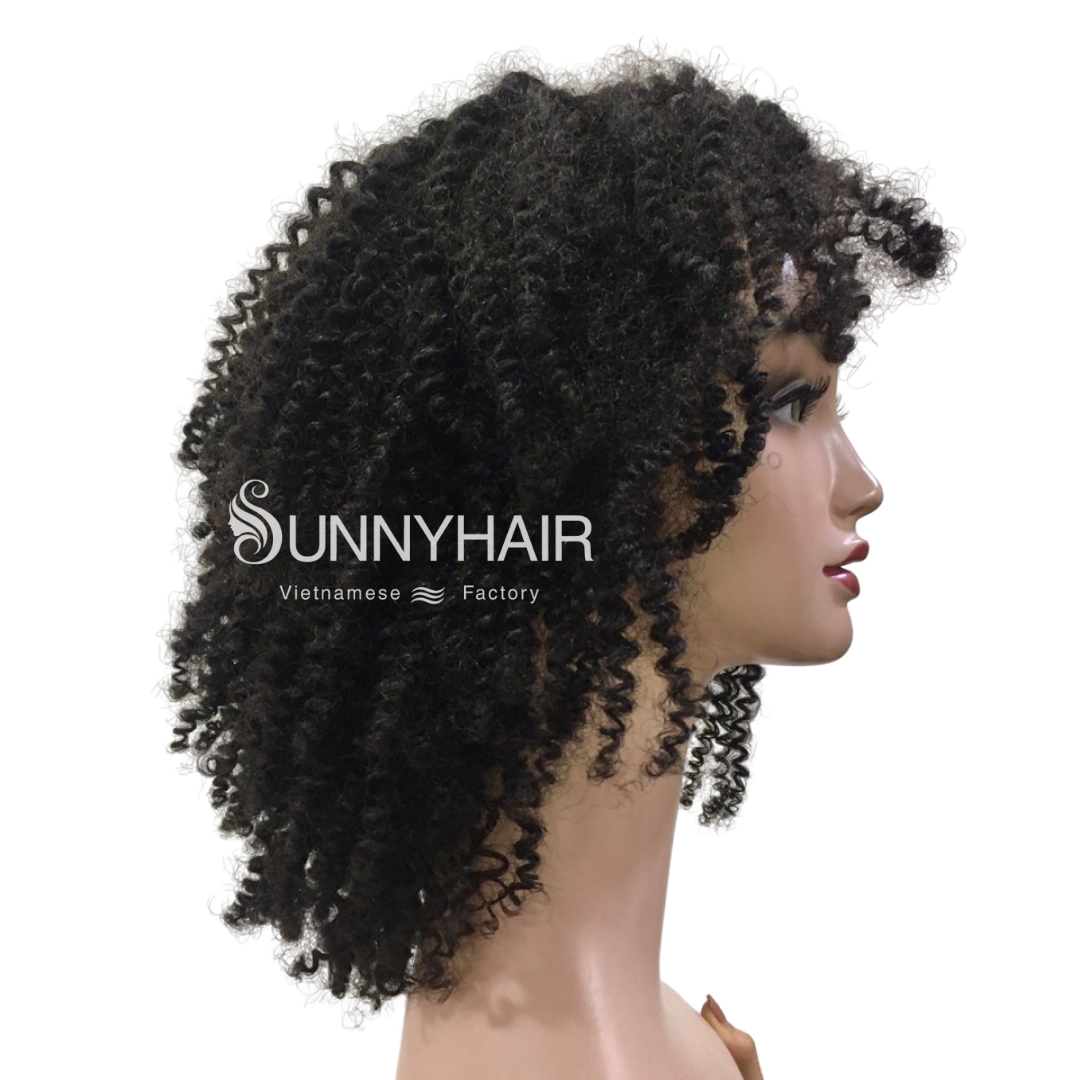 VIetnam manufacturers offer customizable styles if you request in advance. The wavy patterns are usually mostly requested. It's probably because wavy hair gives the extra volume effect compared to that same amount with straight hair. Wavy wigs also has various sizes such as short, medium, long, etc.
6. Coloured Wig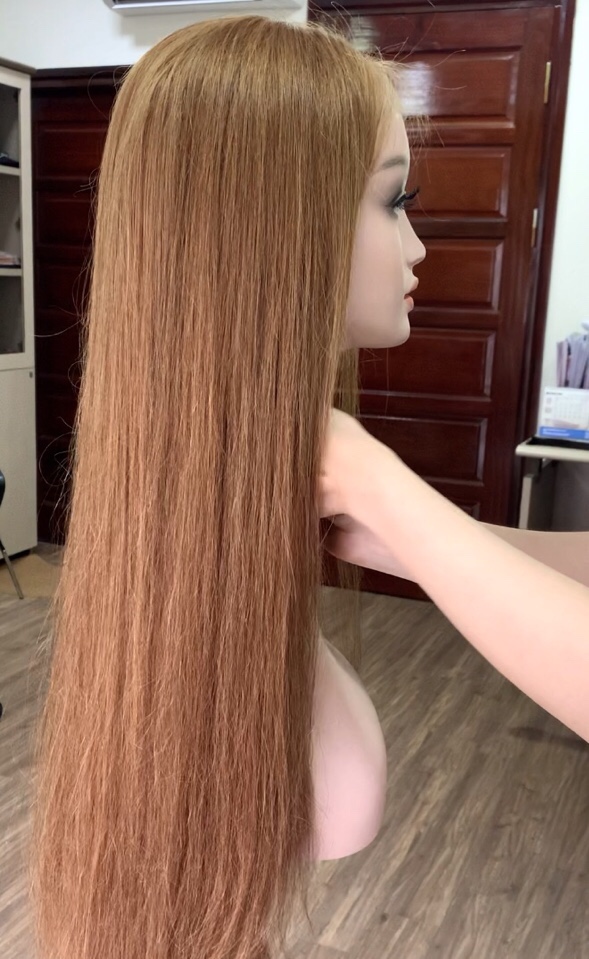 As you may have known, Vietnam is the heaven of raw hair and virgin hair. It's so easy to find a raw hair wig or virgin hair here. Besides, coloured wig is also a highlight. Dying a wig is more complicated than dying hair extensions. That explains why coloured wig is more expensive than raw hair wig or virgin hair wig. If you're thinking of purchasing raw hair wigs then dye them on your own, I would suggest you carefully reconsider as dying wigs requires ultimate meticulousness.
III. Reasons You Should Not Miss Vietnam Wig
1. Beautiful Texture
Vietnamese hair has strong, yet still soft and smooth texture, which is durable and naturally beautiful. If Brazillian hair is famous for its density, India with its thick hair or Cambodia with its hair coarseness, then Vietnamese hair's distinctive feature would be smooth and its natural shine under the light. Moreover, the hair manufacturers in Vietnam categorize and process hair very carefully, which eventually give out high-quality products. You can feel it with the first touch when your fingers run through the hair.
2. Skillful Experienced Workers
Hair manufacturing used to exist in Vietnam as a tradition in the form of household manufacturing. That's why hair workers are really professional and meticulous because they used to have to hand-make everything in the past. In recent years, the hair business has expanded dramatically, which entails the boom of hair factories with upgraded machines and techniques. New factories with skillful experienced workers really bring Vietnam hair to a new level.
3. Affordable price
The cost to produce hair in Vietnam in general is quite more affordable than others in the world. The tax, the electricity or chemicals, and the labour force are all less costly compared to other countries. These factors significantly reduce the cost, especially when you purchase with a large wholesale quantity.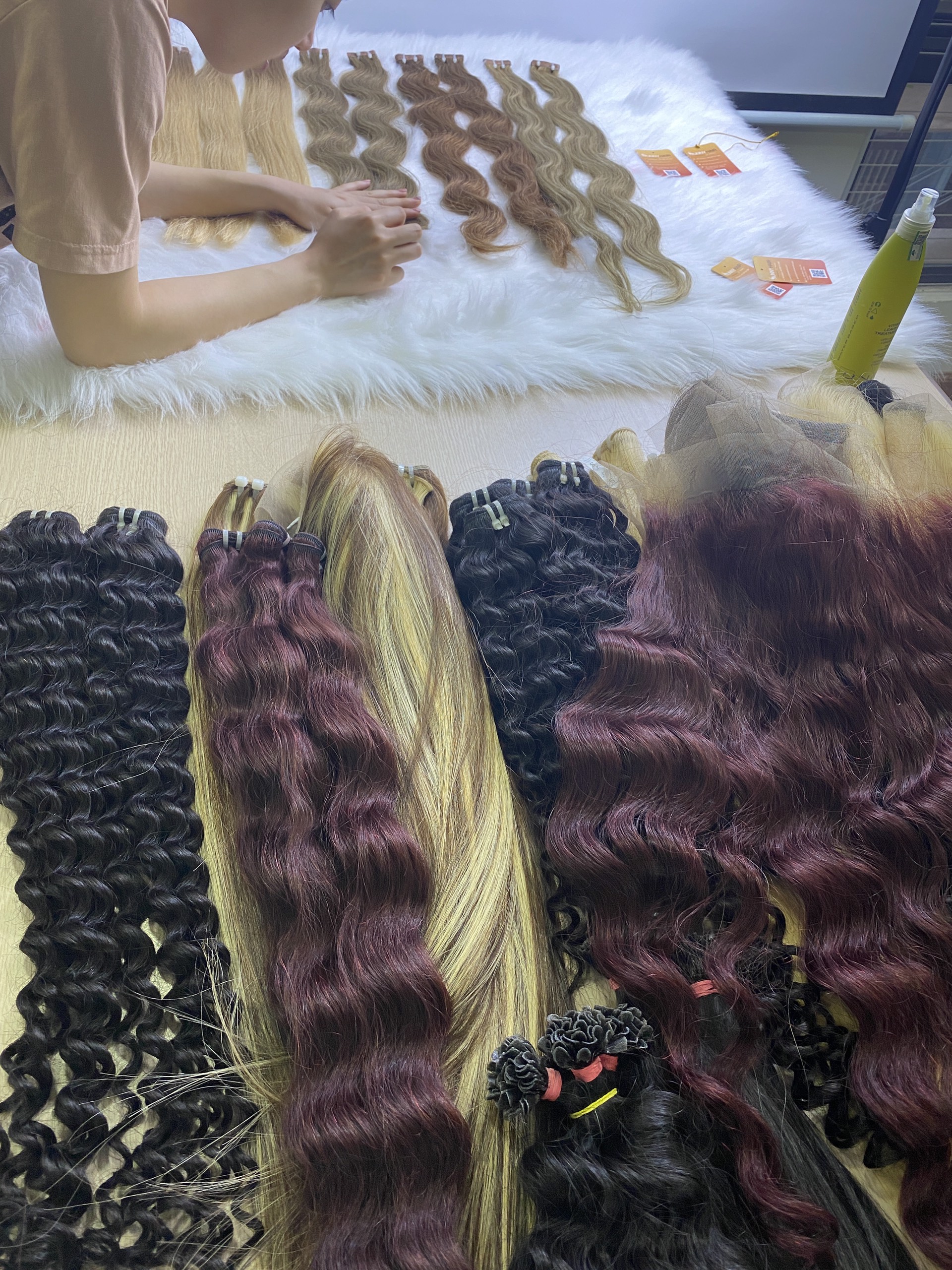 IV. How To Visit Vietnam Wig Manufacturers And Factories
If you have a really big hair business, and you want to be well-prepared for every deal business, it's advisable to visit the wig factories. From observing how the factories work, you can decide if that hair vendor is appropriate for a collaboration. These are few tips that might be helpful:
1. Looking up on Internet beforehand
Mostly hair factories cooperate with many hair vendors to distribute the products. You can find a bunch of Vietnam hair vendors online and chat with them about visiting the factories. There are many online sources to find reliable hair wig manufacturers.
Websites: Every official international hair vendor has an official website. If it doesn't have a website, it means it isn't legit. You can evaluate a hair vendor just by how they design their website.

Social media: What you need is an agency speaking English. Just search them on social media after websites to see how they interact with customers and their daily updates. You may even try to text them for counseling via social media such as

Instagram

or Facebook.
2. Contact with the label or an intermediary vendor
As mentioned before, it's nearly impossible to contact the hair factories' owners directly . You need an English speaking vendor's assistance. There are some hair distributors that have their own hair factories, but there aren't many hair vendors like this. So after picking your desired vendor, ask for their number, make phone calls with them. If you find them trustworthy, then just go for it. However, the hair vendors don't just take you to their factories for granted. It's better if you purchase some samples before making a long-term collaboration decision.
3. Prepare for the trip
There are so many unknown things when you come to foreign country, especially if you have never been to Vietnam before. The factories are mostly far away from the major city, so it would be best if you go through all the information before you come there. Hire a travel agent if that's necessary.
V. How To Find Best Vietnam Wig Factories
1. Vietnam Raw Hair Manufacturers on Alibaba
Online trading platforms are getting bigger by the year, and now a very convenient choice in finding Vietnamese raw hair manufacturers. Every hair company with serious ambition will have their listings on the big platforms to connect with potential buyers and partners. Among them, Alibaba is the most famous online trading site. The site is reputable and has the largest number of companies and services available. Entering a few key words such as Vietnam raw hair manufacturer/supplier will give you the results you want.
While convenient, the information provided on online trading platforms can be overwhelming. Every company wants your attention. Therefore, after looking up Vietnam raw hair manufacturers or wholesalers on sites like Alibaba, you should fact-check their products and claims directly at their websites. Sometimes, you can find yourself a great deal if you deal with the companies you found directly since the middle-men fees are bypassed. It is recommended that you make a list of your potential hair suppliers, then visit their websites or contact them directly to request samples and negotiate deals.
2. Vietnamese Raw Hair Manufacturers on Google
Googling is a very obvious, yet profitable way to search for your potential Vietnam Raw Hair Manufacturers. Keywords such as human hair wholesale, Vietnam raw hair supplier, Vietnam raw hair manufacturer or Vietnam hair factory can provide you with plenty of results. You may also want to put in keywords for where you want to have the hair from. In the hair market, Chinese, Brazilian, or Indian hair are some of the biggest names. However, hair suppliers and manufacturers from Southeast Asian such as Vietnam, Laos, Cambodia, Burma have been on the rise over the decade as international trade improves.
3. Instagram and Facebook - new social frontiers for Vietnam Raw Hair Manufacturers
Millions strong, social media users and consumers are a very formidable force of influence in a world that is getting more and more connected. Businesses all over the world are trying to go online to engage not just local but international customers, as well as potential business partners. Facebook and its image-based social media platform Instagram are on the forefront of this effort.
Therefore, if you are looking to connect with even more Vietnam raw hair manufacturers and vendors, besides typing keywords on google/ Alibaba, it can be useful to search for them on Instagram and Facebook. The main advantage of Facebook/Instagram is that product posts can be incredibly informative, with detailed pictures and videos provided by the sellers of their real products. Moreover, you can chat up and have a discussion right away with the stores on social media platforms.
Sunny Hair has a very active Instagram page where we interact with our fans and customers. Follow the link below to find out more about our products!
Look at every review, even the negative ones as they will show you both encouraging and warning signs of a business. Are customer complaints being addressed? Are they active in answering fans and inquiries on social media? Can you request samples? Are information on delivery and payment terms clear? Such things need to be verified.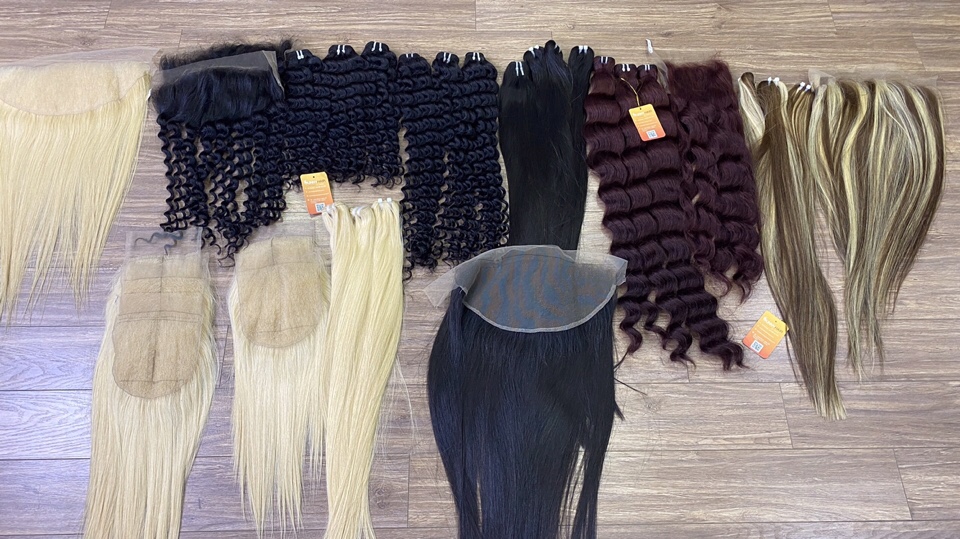 4. Ask for Vietnam raw hair samples from manufacturers
After contacting your suppliers, do ask for real product samples. You may have to pay for the samples as it is unlikely the hair manufacturers will send them to you for free.
Even when you receive the sample, be skeptical! Nothing ensures that it will be representative of what you will eventually get.
5. Ask for their company returns policy
Make sure that you understand their returns policy, and how they perform quality control.
6. Go on company visit
This is the most reliable way to see if a Vietnamese raw hair manufacturer is a serious potential partner. Ask for contacts first, then schedule a visit to all the factories and manufacturers in the region that you plan to source the hair.
VII. How To Verify A Reliable Vietnam Hair Supplier
Step 1: Research Online
Search for "Vietnam Hair Wholesale Factory and Manufacturer" on Google, or Bing; hundreds of results will display.
Step 2: Read the customer's review
One of the best ways to consider whether one supplier is reliable or not is reading the product reviews or feedback from other customers who bought the product. Besides reading on the website, you should read everywhere that you could find that supplier's name such as Instagram, Alibaba, Amazon, etc.
Step 3: Ask for their business profile
Contact them through Whatsapp hotline, ask for their business profile to see how long they have been in this hair business or ask them when did they start selling Vietnam raw hair and other Vietnam hair products.
Step 4: View other Burmese hair products
Let's choose a wholesale Burmese hair vendor that offers a wide range of hair products. It will be easier for you when buying products from only one source. Ask them to show their samples and price lists for you to compare with other hair vendors.
Step 5: Compare Burmese hair vendors with each others
Let's make comparisons among many Burmese hair distributors to find the best suitable factory for you!
VII. Vietnam Wig Manufacturer and Factory Wholesale Price List
The final price may vary upon hair vendors. The price table below is from Sunny Hair Vietnam.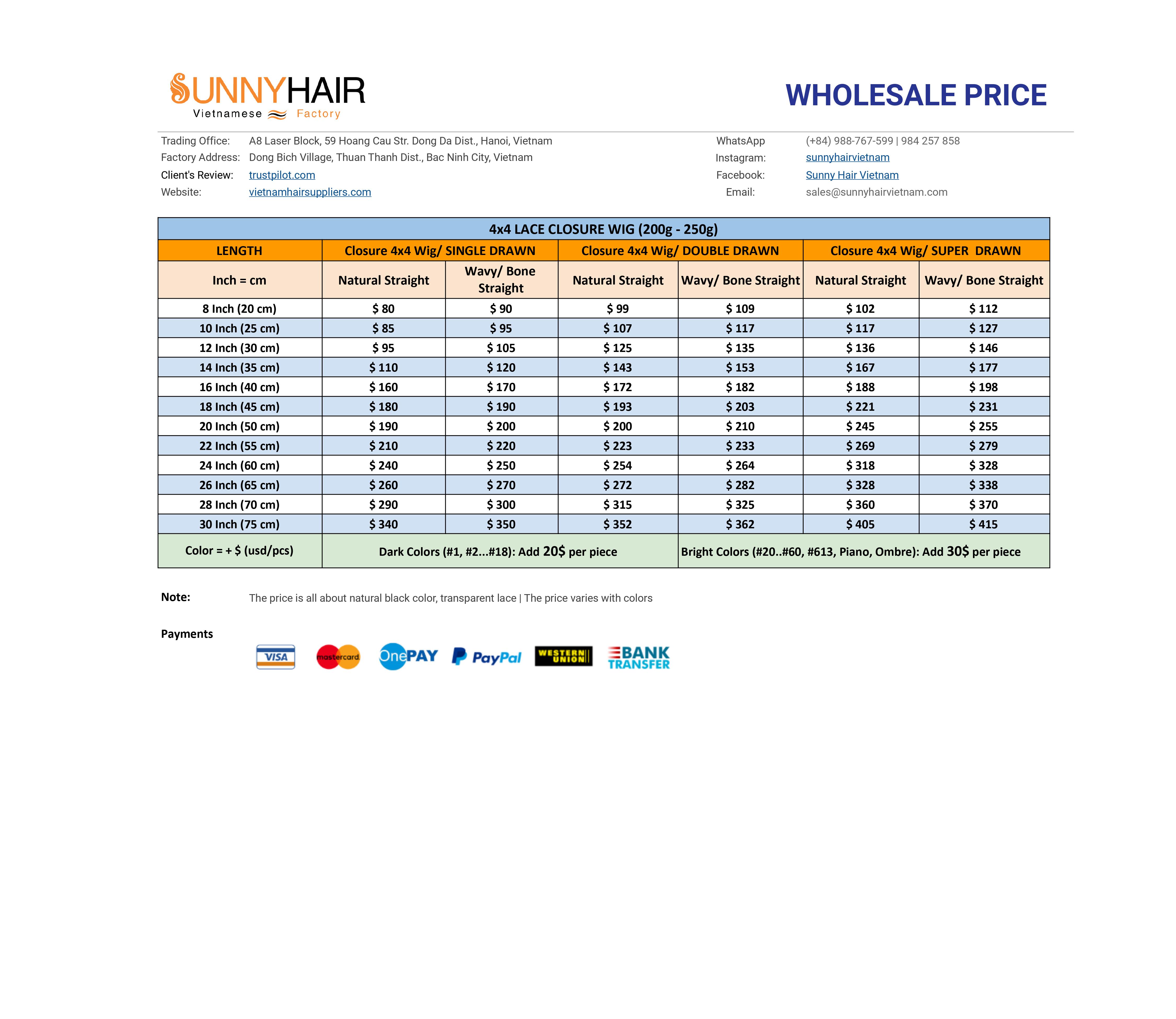 VIII. Vietnam Wig Hair Care
Storing a large amount of wholesale wig requires special care in order to keep the hair intact.
Check the hair initially right after you receive from the hair wholesalers
It is advisable that you open the package and check every hair item to make sure they're in good condition.
Wash the hair with hair conditioner
Usually the hair is sanitized in the factory before being manufactured, however, it's advisable that you wash them again after buying them. The hair would be cleaner and smoother. There are some notes when washing hair in order for the best hair conservation.
Avoid brushing the hair while it's still wet. If you must, be super gentle with the hair, and brush the hair slowly. Don't be rushing, the hair is the most fragile when it's wet, especially human hair.

Dry the hair with a cotton towel.Avoid those towels with rough fabric. Just remember to treat it as if it's your bio hair.
You can skip this step if you sell the hair right away. But for long term storage, it's better if the hair is applied with moisturizing oil or spray.
When prepping your extensions for storage, we always recommend brushing the set. Always make sure you store your extensions in a cool and dry place away from direct sunlight (like a closet, cabinet or dresser drawer). Also, ensure your extensions are completely dry when storing them to prevent mold and other bacteria from growing.