Cambodia wholesale hair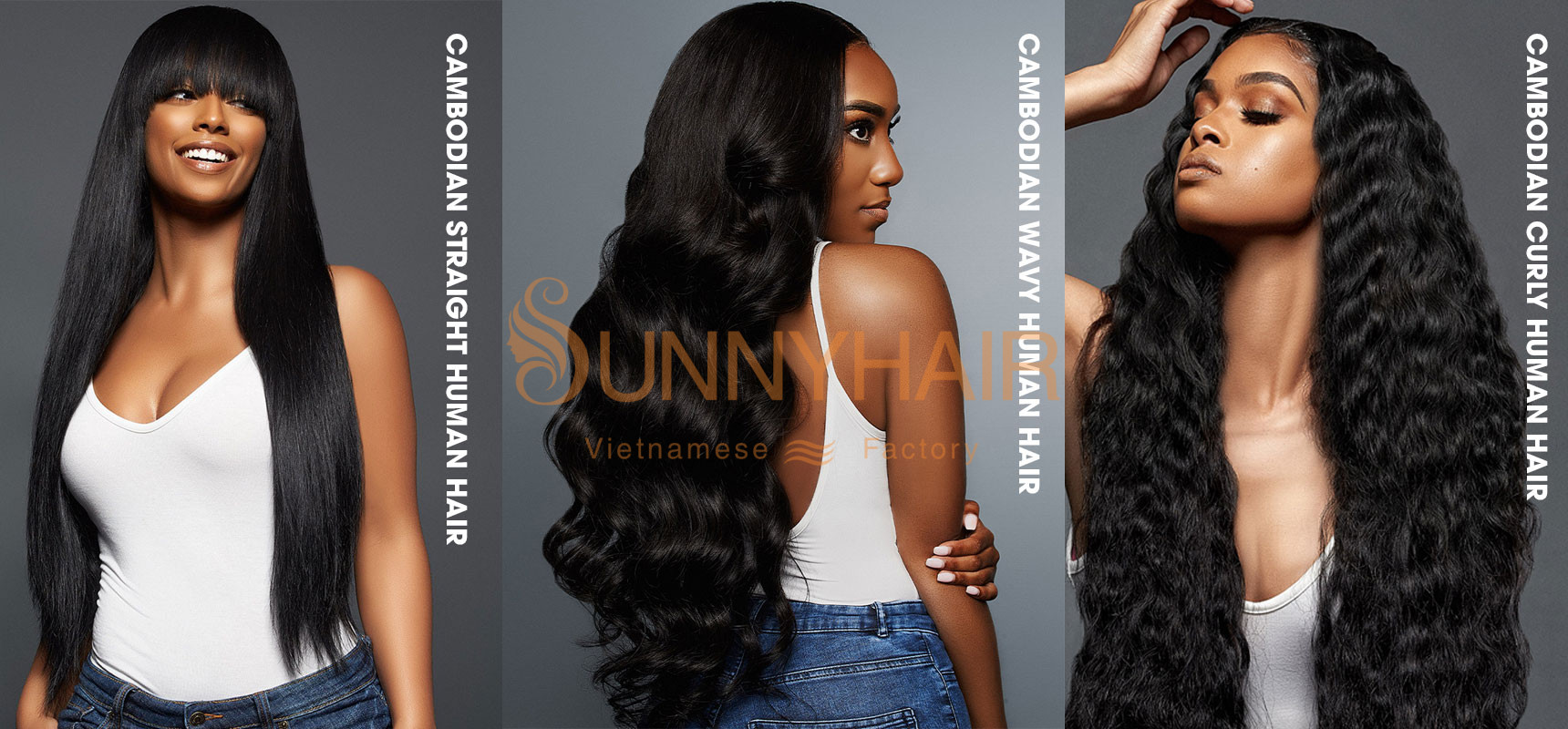 I. Cambodian hair characteristics
1. Cambodia h
air texture
Cambodian hair is known for being vigorous from root to tip. It can be either silky or coarse and thick depending on the hair features of the donors. Having up to 3 main textures, wholesale Cambodian hair offers hair textures that works well with everyone no matter what your natural hair type is. In addition, it's tangle and matte free, which means you can be carefree about all of the hassle that comes with many hair extensions such as combing and brushing.
Cambodian raw hair is one of the best hairs to hold a curl because it is slightly coarse in nature. Especially, this coarse texture enables to keep the curl for about two weeks. Moreover, it can withstand the higher temperature than other types of hair.
Despite being dense and coarse, Cambodian virgin hair is not heavy at all. It is lightweight, which is convenient for wearing without stressing out your scalp.
2. H
air
Styles
Cambodian wholesale hair suppliers usually offers 3 main styles:
_Straight
_Natural wavy
_Curly
Plus, the healthy cuticles of Cambodian hair enable to hold any complex hair styles with minimum damage. You are in love with playing and trying bunch of hair styles? Then Cambodian hair is definitely the to-go.
3.

H

air

Colours
The natural colour of Cambodian raw hair is black. However, the black colour has many shade, not simple just black. Cambodian hair is #1b colour - a milder shade of black colour. Sometime, it can be a softer shade of black #2.
The intact cuticles of Cambodian raw hair help the hair to easily endure chemical process very well such as colouring, dyeing or bleaching. However, it is necessary to undergo with good quality colouring materials recommended by hair professionals for the best sake of your hair.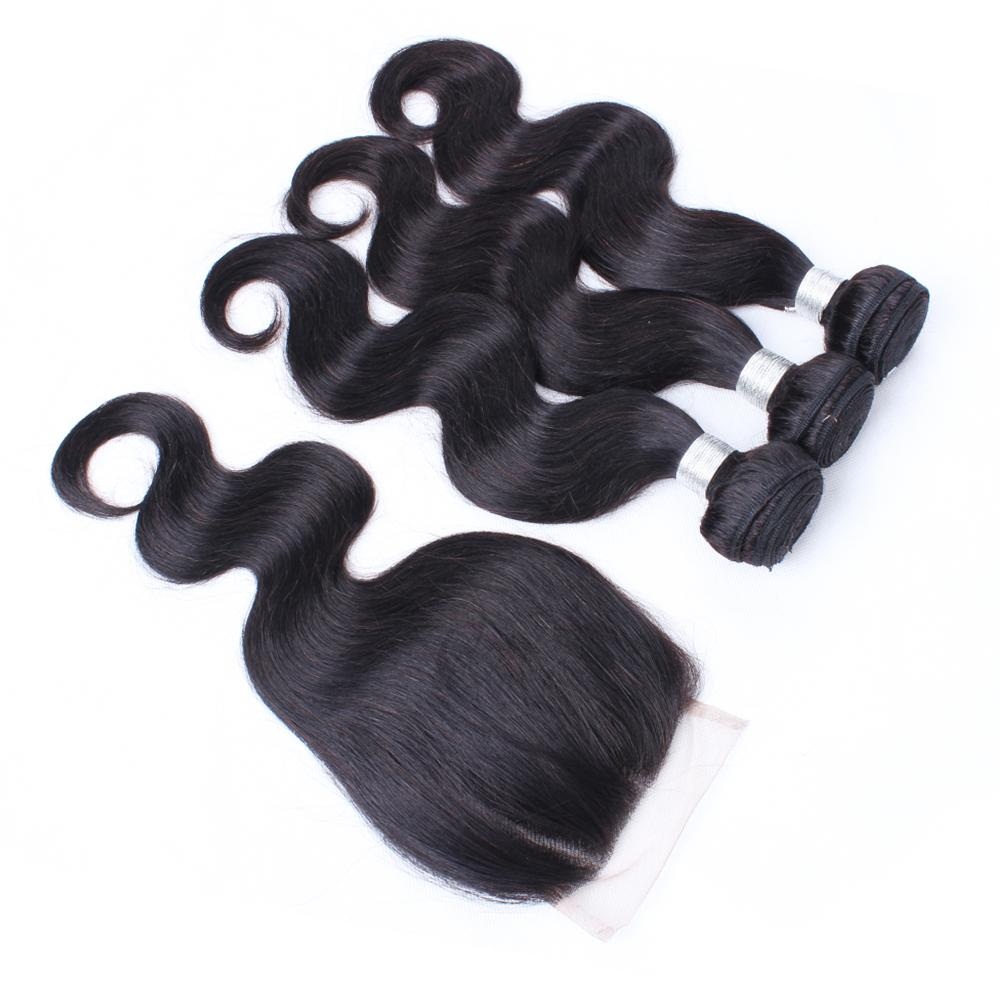 II.

The origin of Cambodia hair
Cambodian wholesale hair is directly collected from the Khmer ethnic group in Khmer Loeu Village which is about 45 miles away from the centre. Here is the home to around 80 poor families which do not have enough food, clothing stuff and electricity. Coming to this village, you will be impressed by Cambodian women in the Sampot clothes – the traditional costumes of Cambodia. In order to earn their living, women with the age from 18 to 60 have to sell their long black hair to Cambodia wholesale suppliers at the price range of 20,000 to 33,000 riels (approximately $5 to $8).
Thanks to the sophisticated hair care habits such as washing the hair with cold water and non-chemical washing, many hair vendors all over the world is seeking for Cambodian hair. Every four to six months, collectors come to the village to take the hair and give money in exchange. You should look for hair vendors that are direct source of factories & Cambodian Wholesale Hair Products.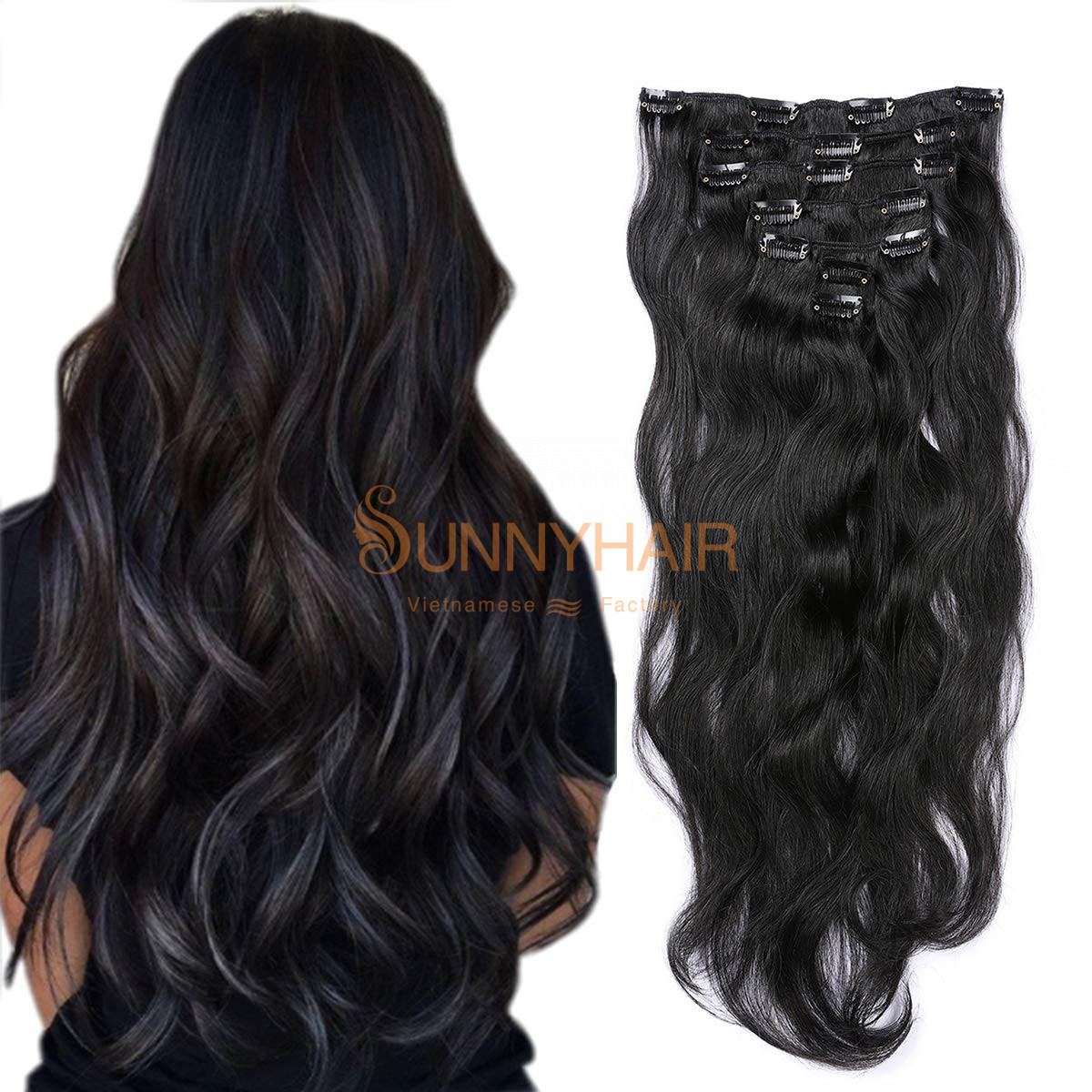 III. Cambodian hair vs Brazil hair
Brazilian hair is famous for its thick yet soft texture and it blends well with any hair type to give off a full volume look. The long lifespan is also one plus advantage of Brazil hair.
Cambodian hair is superior when it comes to the coarseness and lustiness. Despite being dense, Cambodian hair is in fact quite lightweight, which doesn't stress out your scalp.
Then which one is better? Well, it depends on individuals' preferences. They both have their own advantages and both able to blend well with all kinds of hair types.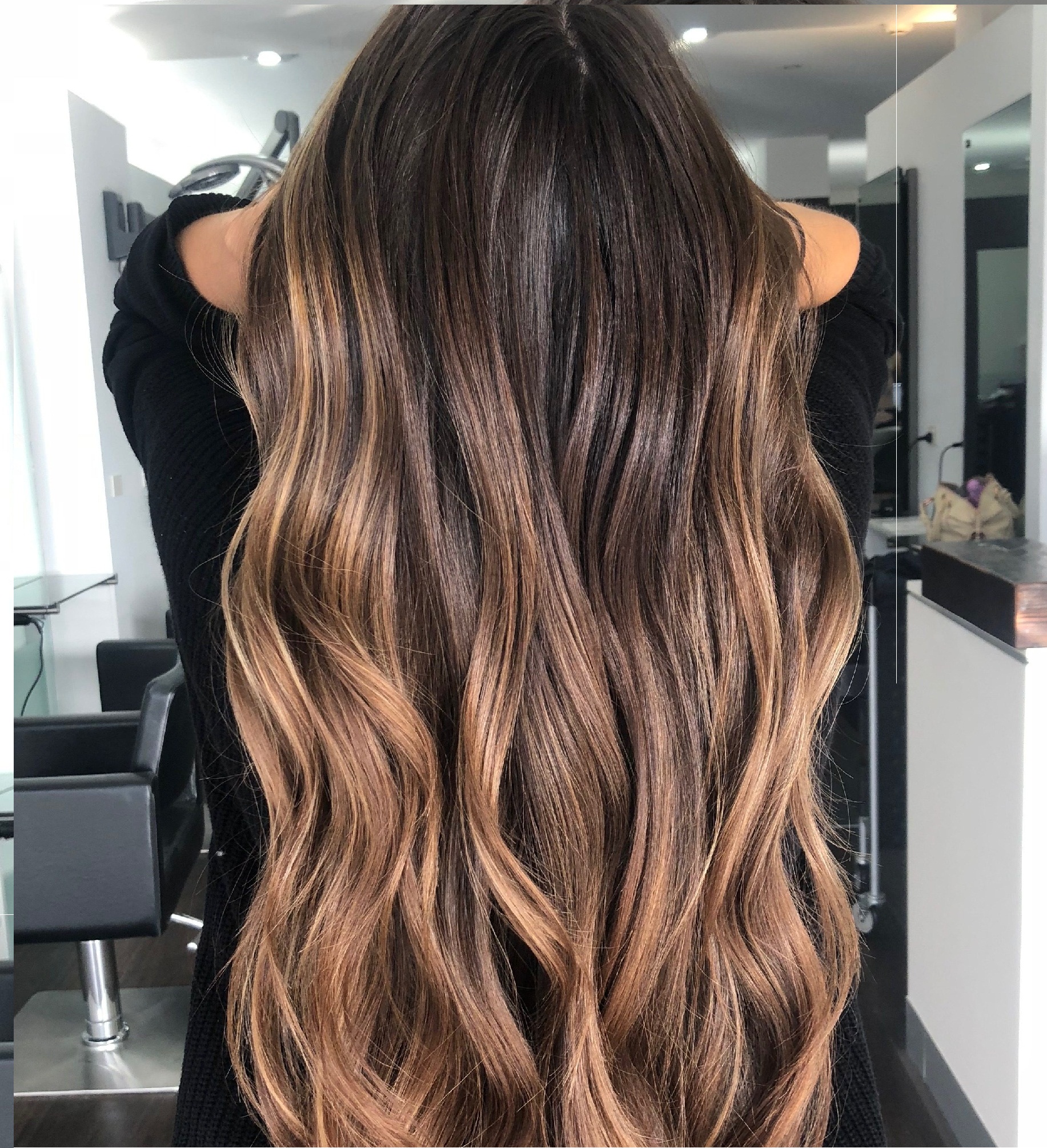 IV.
Why Cambodian hair should be in your list?
Versatile styles and texture
Cambodian virgin hair comes into 3 kinds of texture – straight, wavy and curly. Combined with the additional lengths, colours, and volume, there are hundreds of products made from Cambodian hair in total.
You can easily make any simple braid, bun, or ponytail more voluminous and intricate by the hair extension, which help you to save time trying to look good.
Do you have problems with hair loss and thinning hair? Then the hair extension here can help those with thin hair. Human Hair weft is a good way to restore hair volume. Human Hair weave extensions can help you achieve the extra volume you've always dreamed of - just a few wefts. Clipped in the hair extension, sewing extension, extended tape allows you to add hair volume in a few hours.
The best thing you would find lovely about these hairs is that they have high volume. For short length, around 8-10", instead of 2-3 bundles, as usual, it would take you maybe 1-2 Raw Cambodian Hair Bundles to do a full head. Believe me, the volume is insane!
Don't worry about the length of the Cambodian human hair. It has various length from 6 inches up to more than 30 inches, depending on your need. Cambodia wholesale vendors usually offer lengths like the below chart
V. H

ow

to purchase Cambodian wholesale hair
Literally, you can find Cambodia wholesale hair anywhere in the world as numerous wholesale hair vendors from Brazil, China or Europe that import Cambodian hair to produce and sell. These are some ways that may help you to figure out one that's suitable for you.
Hair vendors in South East Asia have been gaining reputation in recent years thanks to good quality and competitive price. Search using key words like "Cambodian wholesale hair wig", "Cambodian bulk hair", "Cambodian wholesale hair suppliers" to optimize the search result. Scroll through some websites to see where fits your requirements the best.
It is now a digital world with the boom of online shopping. All of information and various products can be easily found on e-commerce platforms. Some big reputable ones are Amazon, eBay and Alibaba that provide a wide range of available products and convenient services. In addition, e-commerce platforms have transparent return policies, which somehow reinforce the trust of the customer. It also minimizes the case that you receive the scam and can't do nothing about it.
Social media is witnessed to have significant increase in online shopping. It also a direct channel to objectively evaluate the product quality and the service of wholesale vendors. Facebook, Instagram are the most two common social media applying online shopping that might be helpful to customers. You can find some prestigious wholesale hair vendors by tracing in Facebook groups and Instagram hagstag.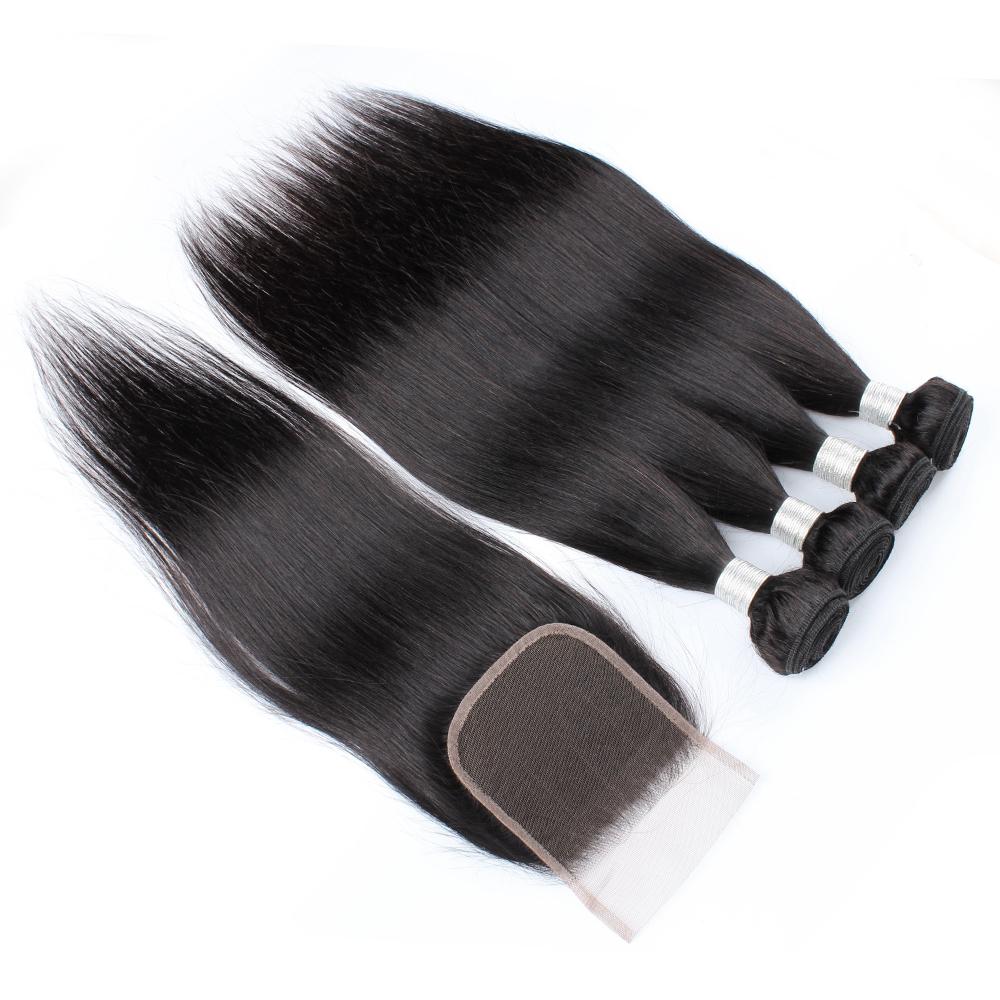 VI. How to find a reliable wholesale Cambodian hair supplier
Customer reviews and rates on websites and social media are obviously the living proof about the product quality. They may give abundant useful suggestions that you don't want to miss! The better the customer reviews, the better the hair wigs are likely to perform.
If you are sceptical and in need for a trial test then you may try to ask for samples from the wholesale hair vendors. In case the samples are unavailable, probably video call to see the products would be helpful in some ways.
Ask about returns policies
Returns policies play a very important role in trading. Be alert and remember to ask about returns policies in case there is something wrong with the products when you receive it.
It apparently the best to test the hair wig quality if you could pay a visit in person. However, that would be inconvenient and time-consuming or even impossible if the vendor is on the other half of the globe. In that case, choosing online shopping in wholesale vendors that have great customer service, verified product quality and transparent returns policies would be also a great idea.
In case you can't pay a visit in person, DO making phone calls with the vendors to ask them directly show you the hair products. Seeing hair through the screen partly ensure that they are not scammers, especially when you purchase with a big quantity. Just to be careful, avoid paying all at once, have about 2 down-payments in total.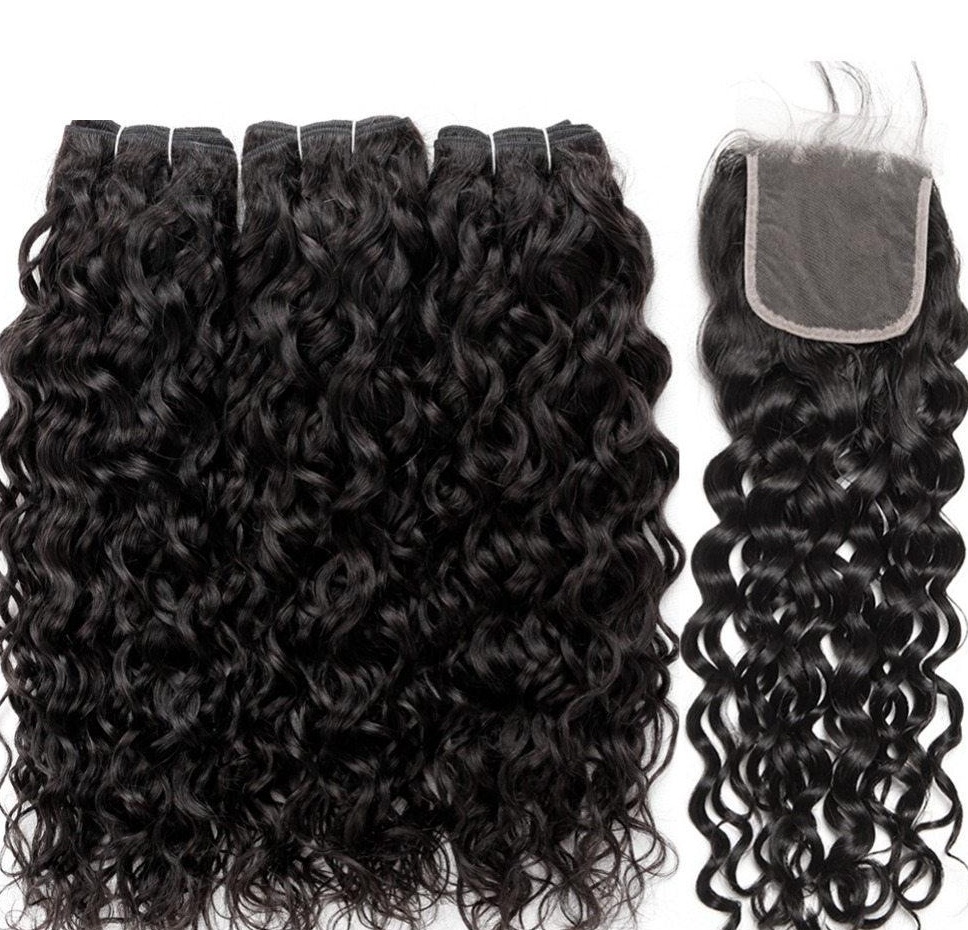 VII. Hot recommendations of Cambodian hair
Wavy Medium-Length Wigs with Natural Hairline Wefted Cap 100% Cambodian Remy Human Hair Wigs has been a style choice, not a security blanket to hide something. Sunny Hair Wholesale Distributor offer the best Wigs with the best quality made of 100% human hair from Cambodia which is perfect for styling with any hot tool.
Short Bob Lace Wigs With Bangs Cambodian Virgin Hair Straight Lace Front Human Hair Wigs Lace Front Wigs is the most practical hair wigs on the market today. It can be safe and sound and painless compared to other hair extensions. No unsafe chemicals are used for this, these are easy to wear and remove
Wholesale Deep Wave Remy Hair Bundles Wefts Nature Color for Natural Human Hair Extensions Machine Weft Hair made from two wefts of hair sewn together is always one of the most popular hair extension method. Strong Machine Weft Hair allows you to cut them to fit your head size without any shedding.
Flat Keratin Tip Curly Hair Extension Cambodian Human Hair Extension Natural Black Brown Hair Flat Tips (using hot fusion method) are small pre-bonded keratin extensions with top quality human hair. It offers you quality Italian Keratin to make bonds, and the bond size is ideal for forming a neat connection on the client's head.
Natural Short Wigs with Natural Black Dark Brown Auburn 10"-12" Cambodia Hair Supplier This wig has the same short, barely waved, all over layered style
Flat Keratin Tip Curly Hair Extension Cambodian Human Hair Extension Natural Black Brown 100% Cambodian human hair. No tangle, no shedding, soft. No mix of artificial hair. Silky and smooth feeling.
VIII. Wholesale Cambodian hair price
South East Asia is rising to be the top wholesale hair suppliers in the market due to the quality along with the price. Cambodian wholesale hair price might shock you. A 10 inches wavy bundle will only cost around $25. The table below shows the average price of Cambodian wholesale hair, however; the final price may vary depending on different hair vendors and how you deal with wholesale hair suppliers.
IX

. How to prolong the longevity of Cambodian hair
After removing your clip-in hair extensions, ensure that all of the clips are closed shut. When prepping your extensions for storage, we always recommend brushing the set. Always make sure you store your extensions in a cool and dry place away from direct sunlight (like a closet, cabinet or dresser drawer). Also, ensure your extensions are completely dry when storing them to prevent mold and other bacteria from growing.
Quick tip: You can also even gently knot the hair together if you want a light wave running throughout the hair the next time you wear your extensions.
Using proper products (sulphate-free and alcohol-free products) is one of the most important things to take into consideration when caring for your hair extensions. This will make all the difference in whether your extensions will tangle or stay soft and manageable.
Using sulphate and alcohol products strip the hair of its natural oils which, in turn, makes the hair drier and more prone to tangling or matting. Prolonged use of these ingredients shorten the lifespan of your hair extensions significantly especially keratin, and tape-in hair extensions.
Always be sure to do one simple thing before you buy any product…flip it over! Not all companies claiming to make sulphate-free shampoos are truly free of sulphates. This is why it is important to know what to look for when reading ingredients.
Additionally, using sticky products such as hair spray, hair gel, or hair wax, can and likely will clog up your extensions. Furthermore, the more products you use, the more you will need to wash them. Remember, over washing leads to dry and tangled extensions.
How to brush hair extensions properly
Make sure that you are always gentle with your extensions and that you brush them properly as this can also affect their lifespan. First, gather all the hair together by stacking all of the wefts on top of one another. Then, carefully brush out the extensions from the bottom of the hair slowly working upwards towards the root. If you come across a particularly pesky knot, take out the individual weft and brush it through gently. Never brush the extensions when they are wet as this is when it is the most susceptible to breakage. Instead, brush them before washing or once they are 90% dry.
Even when extensions are claimed by wholesale vendors to be made of 100% human hair, tangling is a normal occurrence with not just your natural hair but all types of hair extensions. This can happen due to a lack of constant brushing, weather, or dryness.
Weather can also contribute to tangling, whether it is due to the wind, humidity, or heat. Humidity adds moisture to the environment, causing hair to frizz and tangle. Heat will do just the opposite as it will dry it out. Thankfully, there are some simple ways to ensure that your Sunny Hair extensions remain smooth and tangle-free. First, be sure to brush the extensions periodically throughout the day by using a wide-tooth comb. Always have a brush on hand so that you can give your hair a quick brushing. If it's a particularly windy day, you can tie your hair up.
Along with brushing your hair to prevent matting and tangling, starting at the source and using proper hair care products make all the difference in whether extensions will tangle or be soft and manageable. Use products specifically formulated for dry and damaged hair, as they will help keep the strands healthy and nourished. Also, look for ingredients that add moisture to the hair like argan oil, coconut oil, castor oil, and so on. Purchasing sulphate-free and alcohol-free products is a necessity so that the hair can prevent hair from becoming more prone to tangling or matting.
Just like your natural hair, extensions will shed. Shedding is a common occurrence with hair extensions, and even your own natural hair. Keep in mind, extensions are more likely to shed when they are dry and brittle.
The first and quite possibly one of the most important steps is to brush your extensions out before washing them and only once the hair is 90% dry. This helps minimize the possibility of breakage and shedding during the washing and because the hair is at its weakest point when wet.
Washing your extensions too much or using products that contain sulfates and alcohol will strip the hair of its moisture which causes them to shed. Additionally, using a high temperature increases the risk of damaging the hair. Therefore, we highly recommend to only use a low heat setting of 120C/250F. While our own hair may be able to handle a high heat setting due to constantly getting revitalized from the scalp, whereas hair extensions don't receive the same amount of nutrients or oil in order to look silky and shiny.
Also, take into consideration that the more products you use, the more you will need to wash your extensions, so the best way to reduce shedding is to use a minimal number of products. If you want more hold when curling your extensions, try pinning up the curls and leaving them overnight to ensure the curls stay in place without the use of hairspray. If you do want to reach for hairspray, consider a lightweight formula which you can still easily brush hair through. Extra strength hair sprays will clog up your extensions, which means more washing.
We don't recommend blow-drying your extensions after every wash as doing this constantly will make them dry and more vulnerable to breakage. If you must blow-dry your extensions, be sure to use a heat protectant spray prior to blow-drying to extend the lifespan of your hair extensions. If you need to use your extensions immediately after washing them, the most important thing is to ensure that you are blow drying on a cool setting to prevent any heat damage and that you don't brush the hair until it is 90% dry. Use your fingers to gently loosen any tangles. Always blow-dry downwards as this will help to not only smooth the cuticle but it will also prevent the hair from getting tangled since it is being blown in lots of different directions.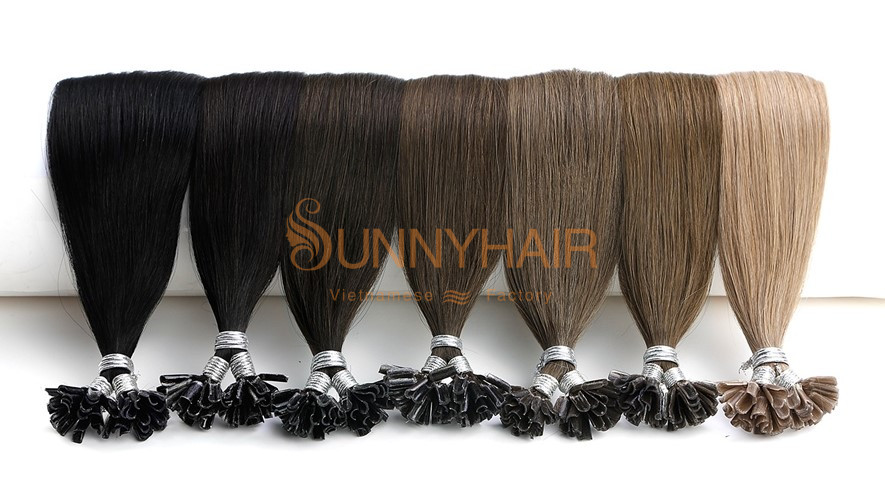 Bleaching or dying hair wig and extensions
it's best to head straight to the salon and find a professional who is experienced in working with extensions. However, bleaching your hair extensions is not recommended as they have likely already been dyed at the manufacturing level. Forcing bleach on hair that has already been dyed can be difficult, and finding alternatives like increasing the concentration of bleach or leaving it in longer to soak will only lead to damaged hair. Also, keep in mind that the colour may not come out as intended because of the existing hair dye.
X. BEST HAIR OIL FOR EVERY HAIR TYPE
1. Best oil for all types hair: Coconut Oil

What makes coconut oils the best for oil for hair is its fatty acids and natural vitamins, it has moisture-retaining properties that allow it to penetrate the strands more deeply to strengthen and nourish hair. Coconut oil is also a great moisturizer for skin, scalp and hair. Moreover, coconut oil can also easily be found in some grocery and health food stores.
Best oil for damaged, kinky/curly hair: Castor Oil

Derived from roasted castor beans, this oil is commonly used for afro-textured hair to help treat dryness, but also to help stimulate hair growth. Similar to coconut oil, castor oil is a long-chained fatty acid which helps to provide the hair follicle with nutrients and essential proteins – hence, growth and more moisture. Castor oil is great as a pre-shampoo treatment for thick, curly hair. It can also be used on fine or medium-straight hair, but more so as a conditioning treatment.
Best oil for frizzy hair: Argan Oil

Argan oil, also called as Morrocon Oil does wonders for frizzy hair and hair prone to breakage. Argan Oil packed with vitamin E, fatty acids, antioxidants, and ferulic acids help hair to lock moisture in the hair. Argan oil is famous for its moisturizing properties, preventing damage and breakage.
Moreover, it's great for hair extensions. It helps to smoothen hair strands, reducing dryness, brittleness, and frizz, perfect for soft, manageable hair extensions. Because argan oil is not as greasy as coconut oil, it can be used as a finishing oil after styling too.
To treat frizzy hair and prevent breakage, use 1-2 drops of argan oil in your hand and massage the oil starting at the scalp and working your way to your ends. Depending on the severity of damage use this practice a couple times a week for best results.
Best oil for dandruff and dry scalp: Jojoba Oil

Extracted from the jojoba plant, jojoba oil is especially good for the scalp. The reason for this is it already contains a chemical structure that is similar to sebum, the natural oil released by the scalp. The fatty acids and natural alcohols in jojoba work with the scalp to help keep it moisturized and therefore clearing up irritation and dryness which can lead to dandruff. A healthy scalp leads to healthy hair and with a nourished and moisturized scalp, this can help promote hair growth.
Best oil for dry and dull hair: Olive Oil

One of the best ways of hair treatment is literally good enough to eat. Olive oil is rich in Vitamin E, and also useful to treat UV damage and damage. While olive oil does not penetrate the strands like coconut oil to nourish and repair, it actually acts as a natural protective barrier around damaged hair strands. This protective layer helps strengthen the look and feel of your hair making dull hair healthy and shiny naturally.
Best oil for brittle hair and hair loss: Grapeseed Oil

Grapeseed oil becomes a great remedy for brittle hair, because it contains antioxidants, and easily absorbed into the hair. Grapeseed oil helps to lock moisture in which strengthens the hair from the follicle to the ends, helping with hair loss. It is packed with a high amount of oligomeric proanthocyanidin complexes (OPCs) that helps to lower the production of dihydrotestosterone (DHT) – the hormone linked to baldness or pattern hair loss. Grapeseed oil can help to stimulate hair cell production which may help naturally treat hair loss.
Best oil for oily scalp/hair: Tea Tree Oil

Tea Tree oil is well known for its cleansing properties, so it's best for oily scalp and hair. Tea tree oil helps to balance the scalp's natural sebum or oil creation with its natural anti-bacterial properties. By cleansing and disinfecting the scalp, it unclogs blocked follicles and creates the foundation for a healthier scalp and hair growth.
Best oil for thinning hair: Avocado Oil

Avocado oil is lighter than some other hair oils. Avocado oil contains minerals, vitamins and antioxidants – the combination of these components nourishes the scalp and help to stimulate growth which will help with thinning hair. Avocado oil also helps to lubricate and nourish strands – especially important for thinning hair – to help prevent any breakage or fallout. By nourishing the scalp and strengthening the strands, locks will be shinier and stronger making for healthier thin hair.